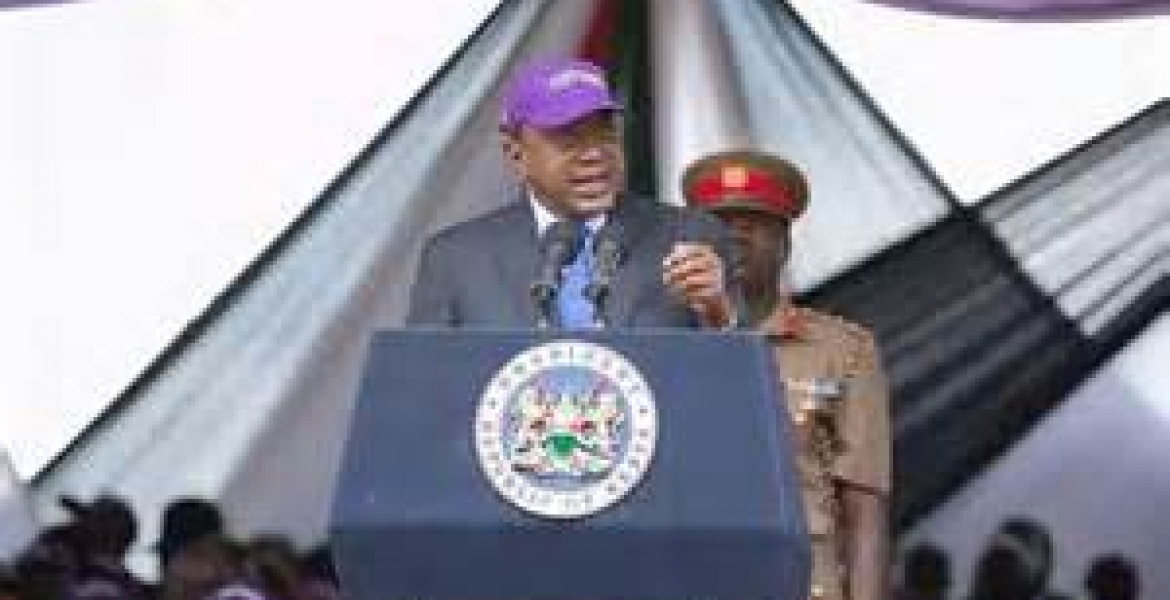 President Uhuru Kenyatta has advised Kenyans living abroad to register with their respective embassies in order to ensure they receive timely help in case of emergencies and to also receive information on Kenyan government services available to them in their countries of residence.
The president also said the government is aware of the distress some workers have been through in some foreign countries, and to protect the workers, he said the government has streamlined the registration and management of foreign employment agencies in the country.
 He urged Kenyans looking for work abroad to use these approved agencies to ensure their rights as workers abroad are protected. "I strongly urge every Kenyan going abroad, to use the approved agencies," advised the president.
President Uhuru also appreciated the role Kenyans working abroad play in the Kenyan economy, saying the remittances sent by these workers are a major part of the Kenyan economy.
The president was speaking at the Labor Day celebrations at Uhuru Park in Nairobi on Monday, May 1st.