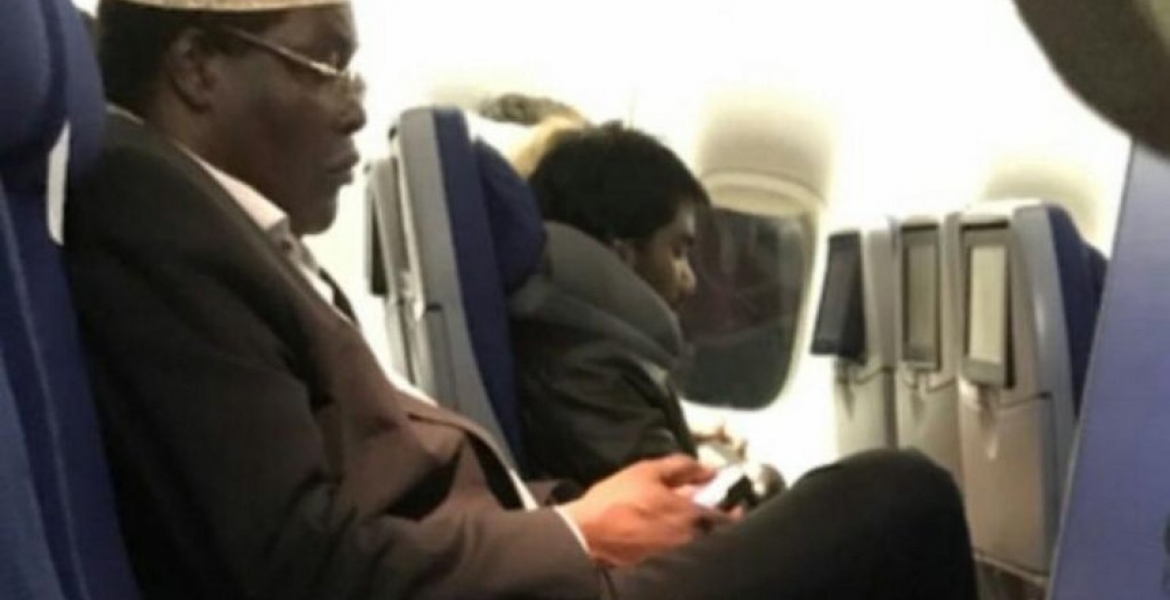 Self-declared general of National Resistance Movement (NRM) Miguna Miguna will return to Kenya on March 26th.
Confirming his return, Siaya senator James Orengo said an Ethiopian Airlines flight carrying Miguna will touch the ground at the Jomo Kenyatta International Airport (JKIA) at 10:30 am, Monday.
"Miguna Miguna will be arriving on Monday 26th March on an Ethiopian Airway flight at 10.30 in the morning," Orengo said.
Orengo was speaking at the Kenya National Commission for Human Rights (KNCHR) offices in Nairobi on Friday.
The senator called on the commission to ensure that the former Nairobi gubernatorial aspirant's safety is guaranteed when he comes back and that none of his rights are violated.
Miguna arrived in the United Kingdom on Thursday for his ongoing global campaign to sell NRM agenda. He was received at the airport by members of National Super Alliance (Nasa) UK group, led by chairperson George Osore.
His tour to UK comes after a similar visit to the United States in the past two weeks. He is scheduled to make a trip to Germany before returning to Kenya on Monday, for what he described as "mother of all liberation struggles."
Miguna was dramatically deported to Canada on February 6th by Kenyan Immigration authorities, days after he was apprehended by police over his active role in the mock swearing in of Opposition chief Raila Odinga.
On February 15th, High Court declared government decision to deport him to Canada as illegal, and ruled that he is free to return to Kenya.
In his ruling, Judge Luka Kimaru further ordered the Director of Immigration Gordon Kihalangwa to issue Miguna with a new Kenyan passport.
Kimaru also said the lawyer is free to use his Canadian passport to return to the country, should government decline to issue him with a new travel document.