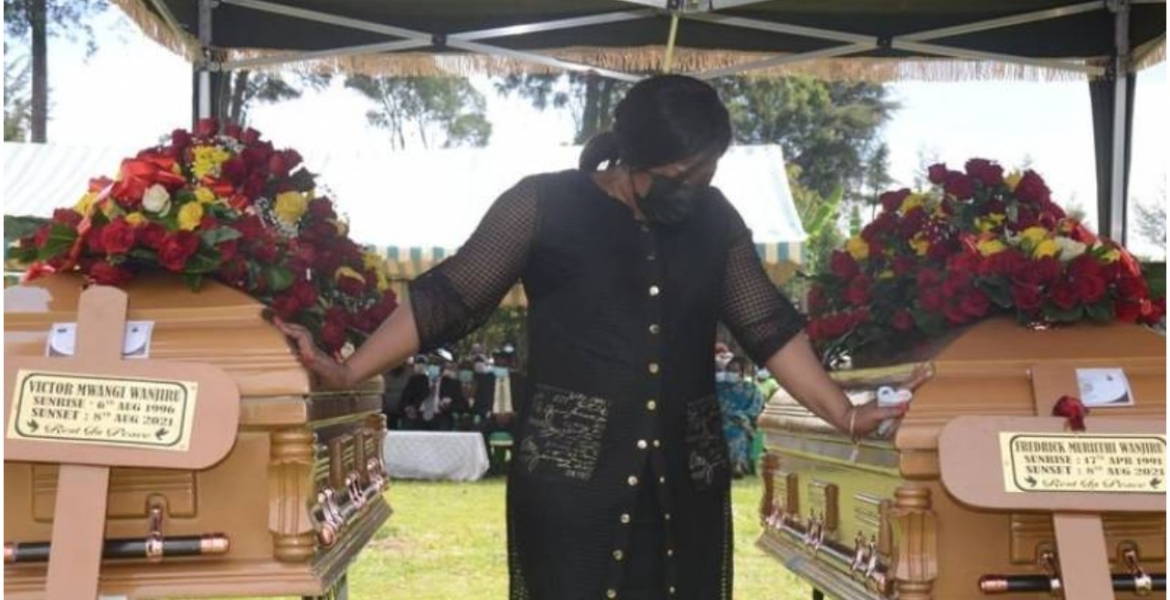 A UK-based Kenyan woman whose two sons were brutally murdered last month has appealed for help to overcome the loss.
Lucy Wanjiru says she is struggling to come to terms with the death of her only children Fredrick Mureithi (30) and Victor Mwangi (25), adding that she needs counseling.
Wanjiru, who spoke during an interview on Radio Jambo, said the two were her close confidants and their painful death has been giving her nightmares.
 
"For now, all I need is someone to counsel me and pray for me. I find myself imagining what my sons went through, how they begged for mercy when they were being killed," Wanjiru emotionally said.
She added that she is living in fear because she does not know why her sons were murdered in cold blood alongside their cousins Mike George (29) and Nicholas Musa (28).
 "I am afraid. I live in fear because I don't know why they were killed. I have never quarreled with anyone. I ask myself questions with no answers," said Wanjiru, who has been working in the UK since 2018.
"Truth be told, my sons died a painful death because their body had wounds in almost every part."
The four cousins had left their homes in Syokimau on August 7th riding three sports motorbikes to Kisanju, Kajiado County where they celebrated Victor's 25th birthday. 
The following day, they left for home in the evening but one of their bikes developed a mechanical problem along the way, bringing the journey to a halt.
As they tried to fix the bike at around 11 pm, they were attacked by a group of men, who accused them of plotting to steal their cattle. All the four were killed on the spot and their bikes torched.
Detectives arrested 40-year-old Benson Melonyie Ole Mungai, who is believed to led and coordinated the lynching of the four.