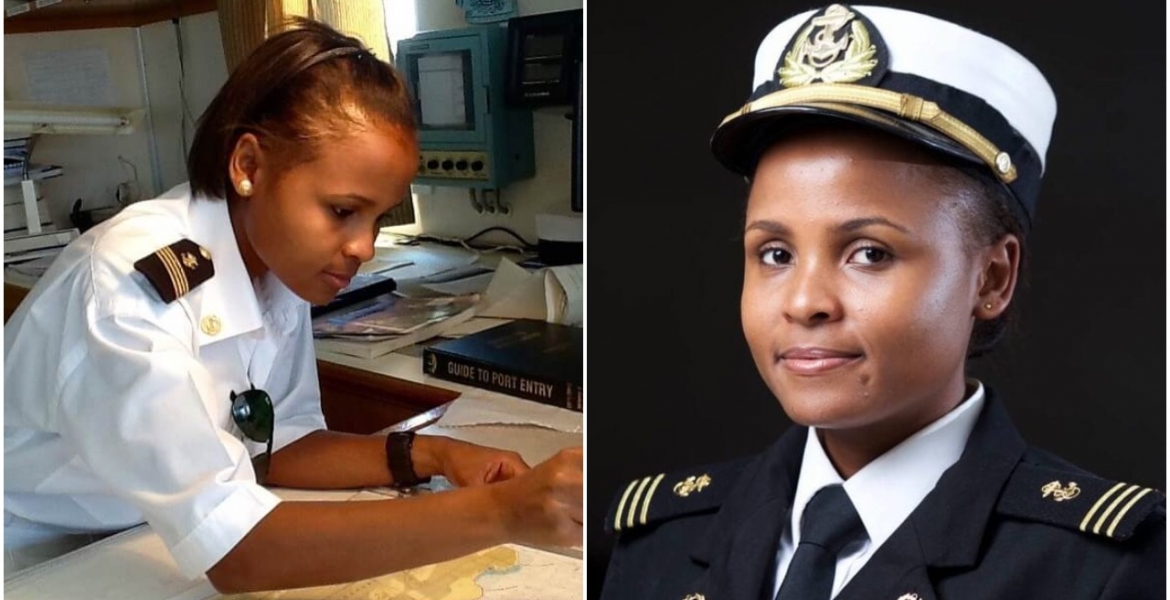 Elizabeth Wakesho Marami, who made history by becoming Kenya's first female marine pilot, has earned a promotion at her workplace.
Wakesho works for Celebrity Cruises, a leading American cruise ship company based in Miami, Florida.
She was recently promoted from 2nd Officer to 1st Officer of Celebrity Edge, a ship operated by Celebrity Cruises.
Her colleagues Mary Gi and Calvin Kent were promoted to First and Second Officer respectively. The promotions were announced by Captain Kate McCue.
In March 2020, Wakesho was part of the first-ever all-female team that set sail, making history in the process.
She will now wear a badge with three stripes following her promotion and will be in charge of the bridge—an area where the crew operates the ship from. She will also be tasked with ensuring that the navigational equipment is functioning properly.
The 29-year-old, who was born and bred in Mombasa, initially studied law at the University of Nairobi, but later changed course and went on to pursue navigation at Arab Maritime Academy in Egypt where she graduated with First Class Honors.
"I always grew up knowing that I wanted to do something different, Something out of the ordinary. Being awarded a scholarship to pursue this career was God's answered prayer…," she said in a past interview.