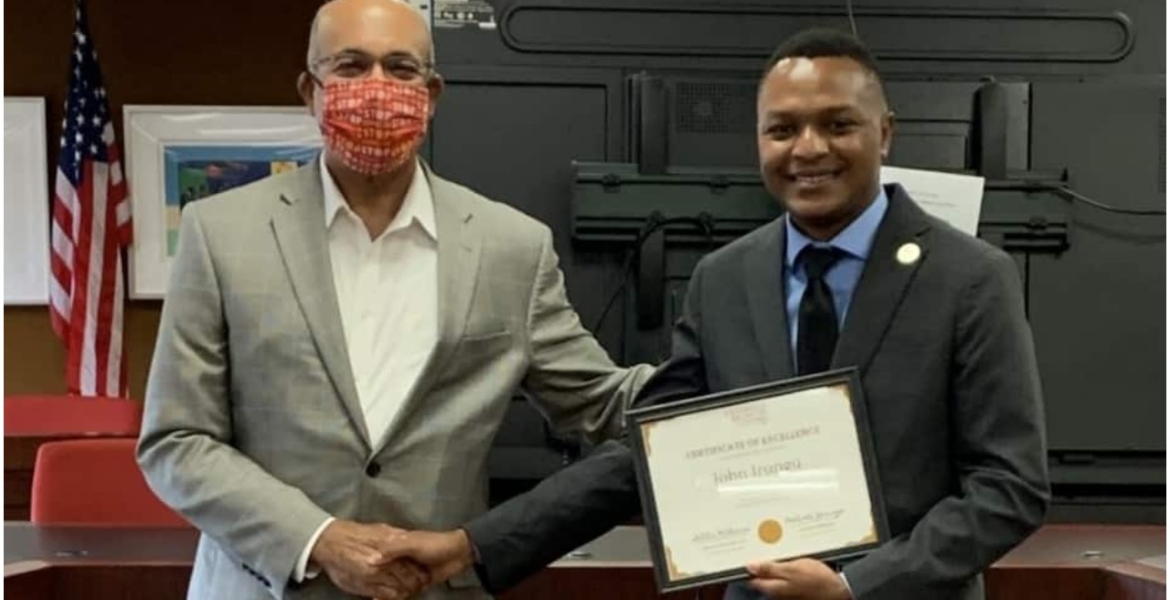 Kenyan John Gatambia Irungu has been elected as the new Graduate Student Government Association (GSGA) President at the University of the District of Columbia (UDC).
Irungu, who hails from Ol-Kalou in Nyandarua County, is currently pursuing a master's in computer science at the Washington-based institution of higher learning.
The 31-year-old moved to the United States in 2017 to pursue a master's degree in Public Administration at UDC and has worked with various government agencies there.
Last year, he decided to enroll for a master's in computer science at the University of the District of Columbia in a bid to improve his skills in reporting and data analysis.
He also holds a bachelor of arts degree in Arts in Political Science and Government from the University of Nairobi (UoN).
Irungu has previously served as the GSGA Vice President and represented UDC as a Data Science Research Assistant in a flagship program with the Mayor's research Unit, Lab D.C (2019).
He also participated in the District Leadership Program as an intern in the District of Columbia. 
As the GSGA president, Irungu promised to prioritize and work with the university administration in the provision of the requisite resources needed by the Graduate students to ensure a smooth pursuit of their academics and endeavor to meet their needs and interests. 
He pledged to advocate for the graduate student's academic and social welfare, pursue student initiative and career partnerships with HBCU affiliated organizations, create a GSGA platform for the graduate students to address their most pressing needs directly to the student leadership, ensure graduate students are well versed with their rights, benefits, and opportunities, and market UDC GSGA as a brand and a voice on student issues.