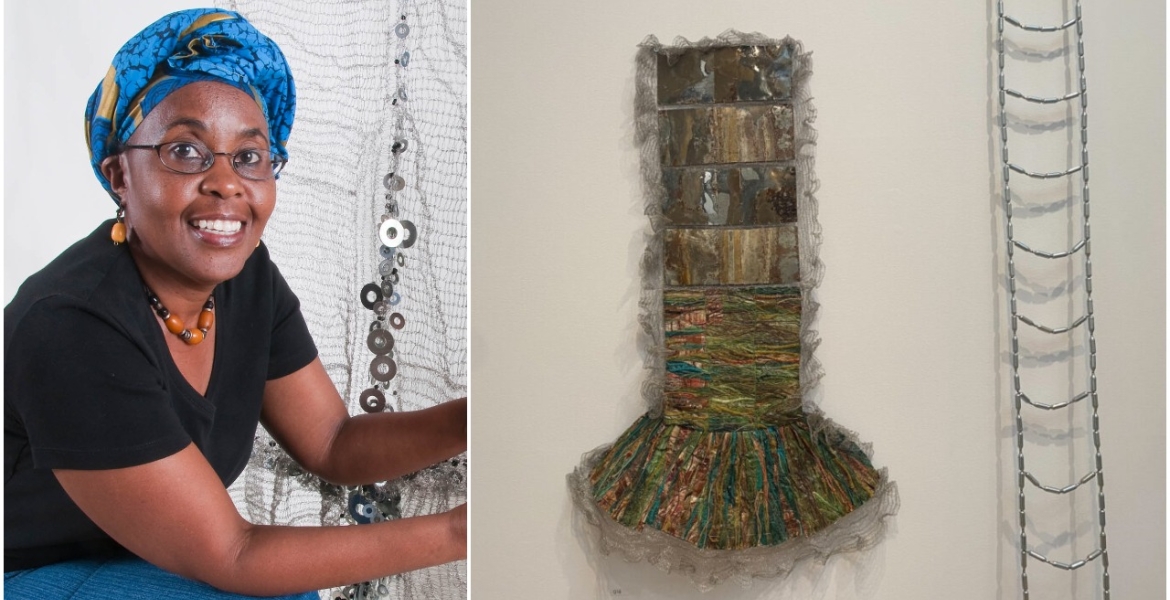 US-based Kenyan sculptor Naomi Wanjiku Gakunga has won a prestigious award in the UK.
Wanjiku won the Charles Wollaston Award, which is given to the most distinguished work at the Royal Academy Summer Exhibition in London.
The award comes with a cash prize of £25,000 (Sh3.8 million), making it one of the largest art prizes in the UK.
Wanjiku was recognized for her sculpture Wetereire (Waiting) that is made of galvanized sheets. Priced at Sh3.6 million, the sculpture is inspired by her upbringing amongst the Gikuyu community, symbolizing her childhood memories of when grass-thatched roofs were replaced with galvanized sheets.
The piece of art, which was made from metal and wire, was crafted by combining traditional techniques with contemporary processes to showcase the progression from the past to the present.
Wanjiku used dyeing, weaving, and oxidation techniques on the galvanized sheets to bring out a chromatic effect on the raw sheets. She exclusively works with galvanized sheets, tin cans, and steel wire for her sculptures.
Wanjiku, 61, studied and lectured in design at the University of Nairobi, before continuing her graduate work at the University of California.
She has been included in exhibitions in the US, UK, France, Brazil, and Poland. In 2013, October Gallery presented her first UK solo exhibition Ituika (Transformation). In 2016, she was shortlisted for the Financial Times/Oppenheimer Funds Emerging Voices Awards and in 2017, her sculpture Mugogo (The Crossing) was exhibited at the Royal Academy of Arts' Summer Exhibition London, UK. 
Wanjiku lives and works in San Antonio, Texas.