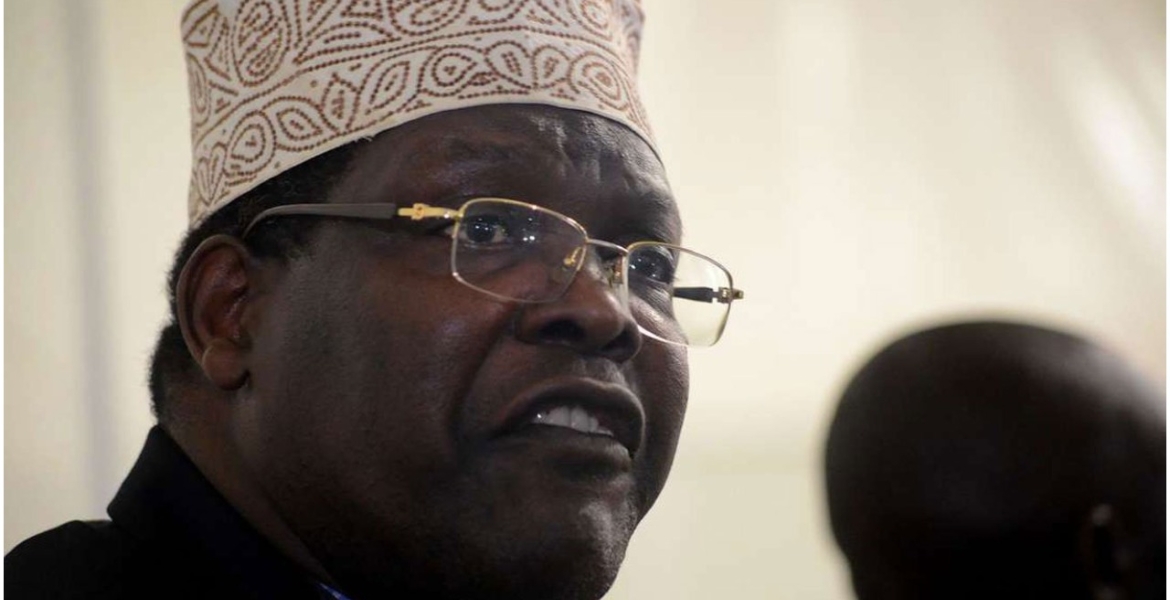 Lawyer Miguna Miguna has spoken out after he was barred from traveling to Kenya on Monday.
Miguna, who was illegally deported to Canada in 2018, was set to fly into the country on Tuesday but was blocked from boarding an Air France flight at Berlin Brandenburg Airport in Germany.
Air France officials at the airport cited a red alert issued against Miguna by the Kenyan government, prohibiting the airline from carrying him.
Miguna, who is presently stuck in Germany, highlighted his plight during an interview with KTN News on Tuesday night. The Kenyan-Canadian political activist says he has experienced psychological, physical, and emotional torture as the government continues to frustrate his bid to return to his motherland.
"I have a right to go home, I have not been home for four years. Can you imagine what that is?" 
"I have a family in Kenya, I have relatives who have died, I have those I have not seen for four years. I have a living to make like everyone else, I don't need a reason to go home," said Miguna.
Miguna insists that Air France did not block him from traveling, saying the airline is only guilty of enforcing an illegal order from Nairobi.
"Air France allowed me to book the flight and I booked the flight using my perforated Kenyan passport. What they did wrong was acting to obey something they know is extremely illegal," Miguna noted.
He says an Air France customer service officer told him that they received a red alert that morning directing them to refuse him boarding.
"The customer service who had already been notified of my arrival told me quite clearly before they started checking in, they had my picture and were waiting for me."
United Progressive Front, a lobby group led by retired Chief Justice Willy Mutunga and Law Society of Kenya President Nelson Havi has since moved to court seeking fresh orders to compel the government to lift the red alerts.