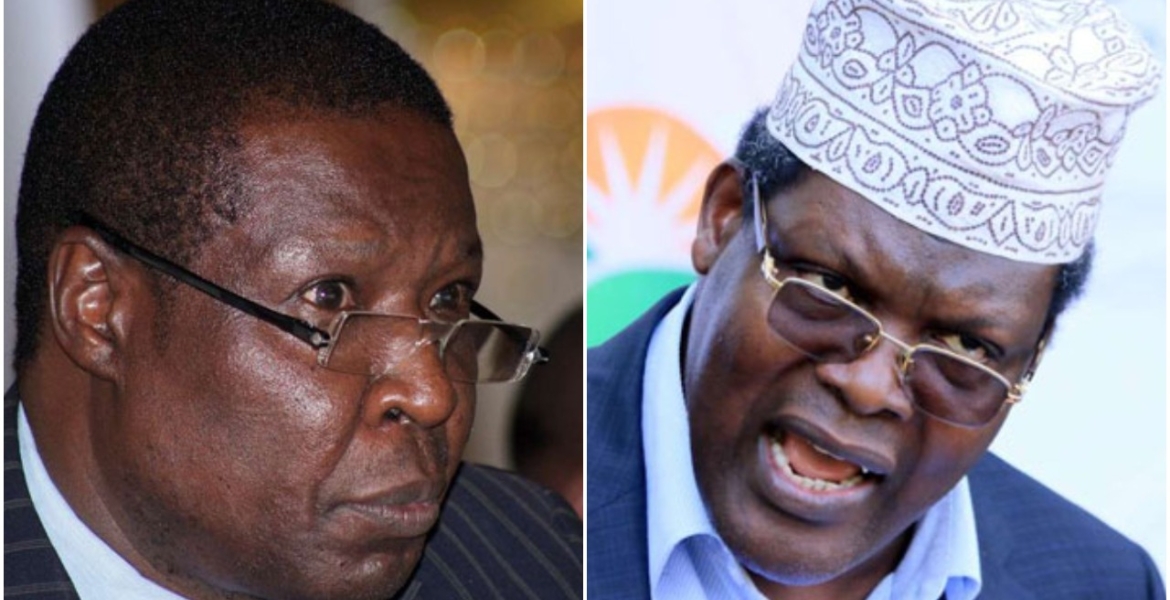 Immigration Director-General Alexander Muteshi has reportedly said that lawyer Miguna Miguna is not a Kenyan citizen.
Muteshi is said to have told Miguna's attorney Nelson Havi that the political activist lost his Kenyan citizen upon acquiring a Canadian passport.
Havi, who is the president of the Law Society of Kenya (LSK), was at Muteshi's office on Wednesday to serve him with a court order that directed Miguna be issued an emergency travel document to allow him to travel to Kenya.
Havi claims the immigration director told him that Miguna, a dual citizen of Kenya and Canada, will have to reapply for a Kenyan passport.
"For him, Miguna Miguna is not a Kenyan citizen and lost Kenyan citizenship upon acquiring a Canadian Passport. Alexander Muteshi Imbenzi claims that Miguna Miguna must re-apply for Kenyan citizenship," Havi said.
Havi claims Muteshi physically assaulted him in his office as he served him the court order.
A video he shared on Twitter shows Muteshi at his desk talking to Havi when he notices the LSK president recording their conversation and stands up to confront him. The short footage does not capture any form of physical violence.
Miguna, who was deported to Canada in 2018, is stuck in Germany after he was barred from boarding a Nairobi-bound France Air flight last week over a red alert allegedly issued by the Kenyan government.
In 2018, Justice Chacha Mwita ruled that Miguna is a Kenyan citizen and that his birthright is not affected by him holding a Canadian passport.  He added that Miguna's rights were violated when he was deported and awarded Sh7 million as compensation.