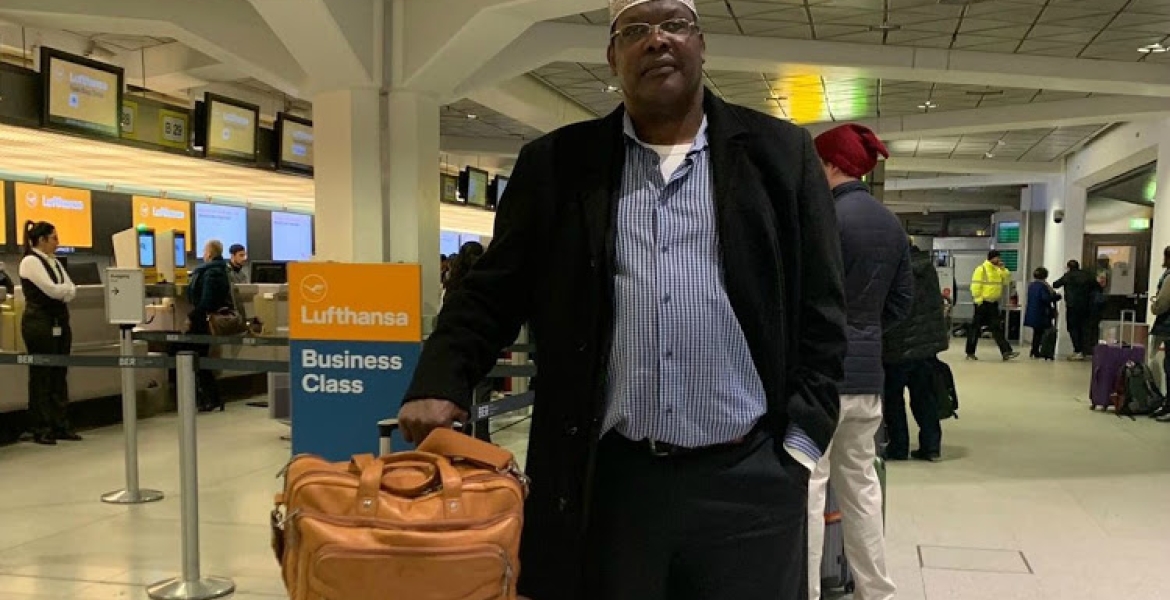 Kenyan-Canadian attorney Miguna Miguna has celebrated the election of outgoing Deputy President William Ruto as Kenya's fifth president, saying he is ready to return to the country.
Miguna, who was deported to Canada in 2018, says he is confident that he will be allowed back once Ruto is officially sworn in.
"To all patriots: Relax. Thanks for the solidarity. Yes, I've packed my bags and I'm ready. But before I can take my flight back home, William Samoei Ruto must first be sworn in as President, the red alerts lifted and my Kenyan passport renewed. See you soon. Cheers!" Miguna wrote on Twitter.
Miguna, who backed Ruto's presidential bid, urged the president-elect to "govern with a focus on the rule of law and principles of constitutionalism."
"The President-Elect, @WilliamsRutoYour acceptance speech was magnanimous and statesmanlike. Govern with a focus on the rule of law and principles of constitutionalism. Avoid tribalism, sectionalism, cronyism, nepotism and other forms of maladministration. Good luck. Viva!" Miguna added.
In an interview with VOA earlier in the year, Ruto promised to facilitate Miguna's return to Kenya if he clinches the presidency.
"We will bring back Miguna Miguna in the country within the shortest time possible when I become President. This is because he's Kenyan and even if he has committed a crime, our country has laws in place. I don't see any need for having refugees from other countries while our very own is a refugee in another country," he said.
Miguna was deported to Canada in February 2018 following his arrest for taking part in the mock swearing-in of ODM leader Raila Odinga as 'people's president'.
The Immigration Department later indicated that Miguna was illegally in the country, saying that he had renounced his Kenyan citizenship while acquiring a Canadian passport.
In 2018, Justice Chacha Mwita ruled that Miguna is a Kenyan citizen and that his birthright is not affected by him holding a Canadian passport. The judge added that Miguna's rights were violated when they deported him and awarded Sh7 million as compensation. 
Several court orders have since been issued directing the government to facilitate Miguna's return to Kenya but authorities have ignored these orders.