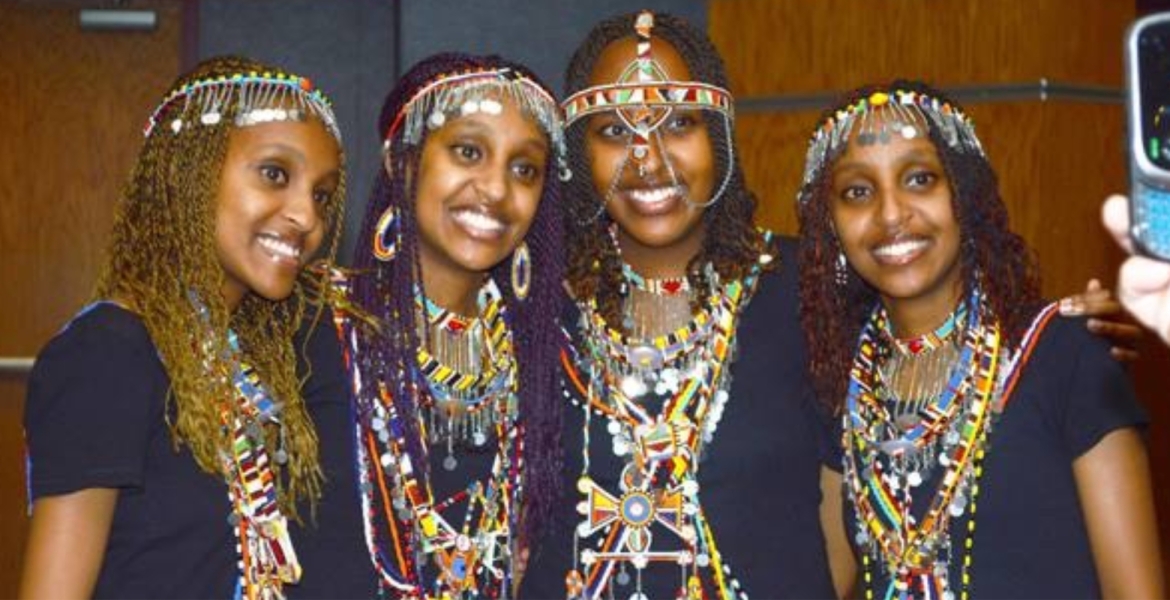 Kenyan Moipei sisters Mary, Maggy, Marta, 29, and Seraphine, 27, are making a name for themselves after moving to the United States this year.
Their dad Nicholas Moipei told Nation that the four relocated to New York six months ago to join the world-famous Broadway Theatre District, which stages performances in its 41 professional theatres located in the Theatre District and the Lincoln Centre in the city.
"They've been performing the cabaret style of music. They have performed in some of the greatest theatres.  At the Badlands Jazz Theatre and the Lincoln Centre they performed last Friday. They are now preparing to go and do a series of performances in Indiana," Moipei told the publication.
The four sisters recently won the 2022 Julie Wilson Award for their "jubilant conquest of diverse stages and cultures; their impact on the entertainment industry and the scope and depth of their many awards and honors", the award certificate says.
"Cabaret music is one of the fastest growing genres and types of performances – especially live events in the US currently. The girls are back to doing live performances – mostly jazz music but they can professionalise diverse genres because they have classical, African, country and many other styles," Moipei said.
He added: "What happened was when they were invited to perform there, most of the previous performances were directed towards the jazz side but the girls went and added other genres. That's why you read in the award article they received last Friday, you can see they were being congratulated for this."
The father said he is happy that his daughters are able to transform any music genre into a cabaret for their performances, adding that they have so far performed in several cities and countries including New York, St Louis, and Mexico.
"They recently graduated but they have anchored their careers around music. They all studied music and one of them is teaching the subject in Kileleshwa, Nairobi. Anything else they chose to focus on could be a side hustle. Music is their main forte," he added.
Mary, Maggy, and Marta are triplets while Seraphine is their younger sister.