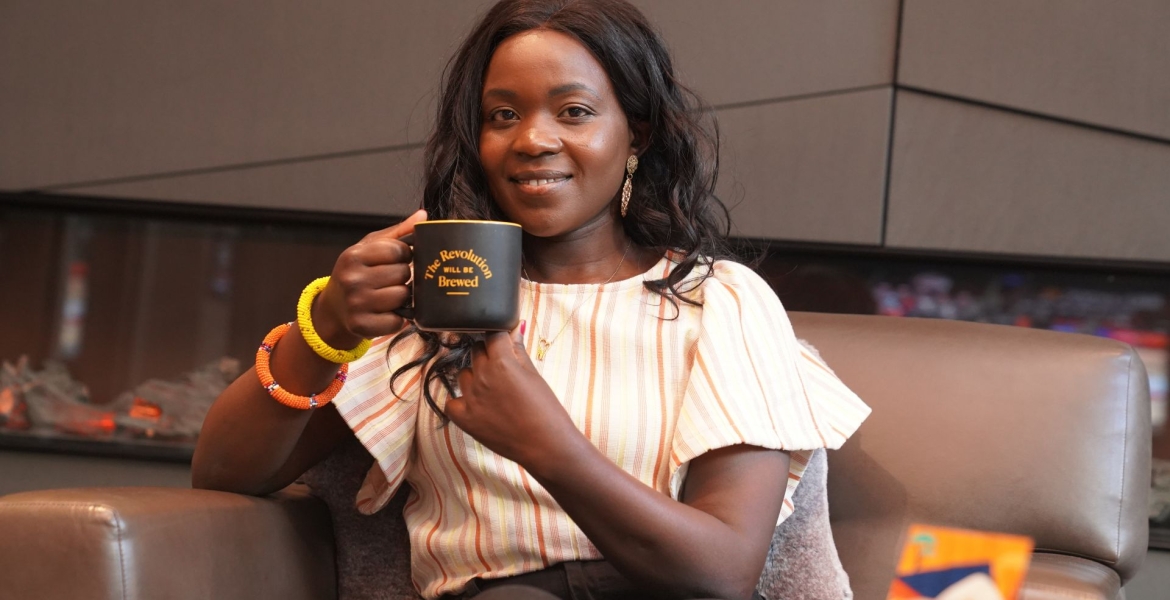 US-based Kenyan entrepreneur Margaret Nyamumbo has secured a $350,000 investment in her company.
This comes after she successfully pitched her coffee business model to potential investors on Shark Tank, an American business reality television series that features a panel of investors called "sharks," who decide whether to invest as entrepreneurs make business presentations on their product.
In her presentation, she sought $350,000 (Sh44 million) for 5% of her company, describing her Kahawa 1893 Coffee as the best product in the world. 
"I grew up on my grandfather's coffee farm in Kenya. We are very proud of the coffee that grows on our soil; unfortunately, farmers don't always make enough for the delicious coffee that they produce," she asserted.
"In fact, 90 per cent of the labor and coffee come from women but so many are not compensated because they do not own the land."
Nyamumbo pointed out that the lack of proper compensation for a majority of the coffee inspired her to create a way to compensate them.
"We source our coffee directly from women farmers in Africa, but that's not all, we go one step further, our customers can tip the coffee farmers and we match the tips," she added.
On Sunday, Nyamumbo took to social media to announce that she won a partnership with British businesswoman, co-founder, and CEO of Good American Emma Grede, 40.
Grede, who is worth an estimated $360 million, is the first Black woman to serve as an investor on the show. She offered to invest with an 8% stake Kahawa 1893 Coffee.
"We did it! We got a deal. Emma! I am so excited to partner with the incredible @emmagrede to grow Kahawa and bring our mission to millions of women in the world! Let's go," Nyamumbo wrote on Twitter.
In 2021, Nyamumbo landed a deal to sell her coffee brand 'Kahawa 1893' in 200 Trader Joe's stores across the US. This made 'Kahawa 1893' the first black woman-owned coffee brand to be sold at Trader Joe's, a chain of grocery stores headquartered in Monrovia, California.
Nyamumbo, a Harvard graduate and a former Wall Street investment banker, founded Kahawa 1893 in 2017 in California.