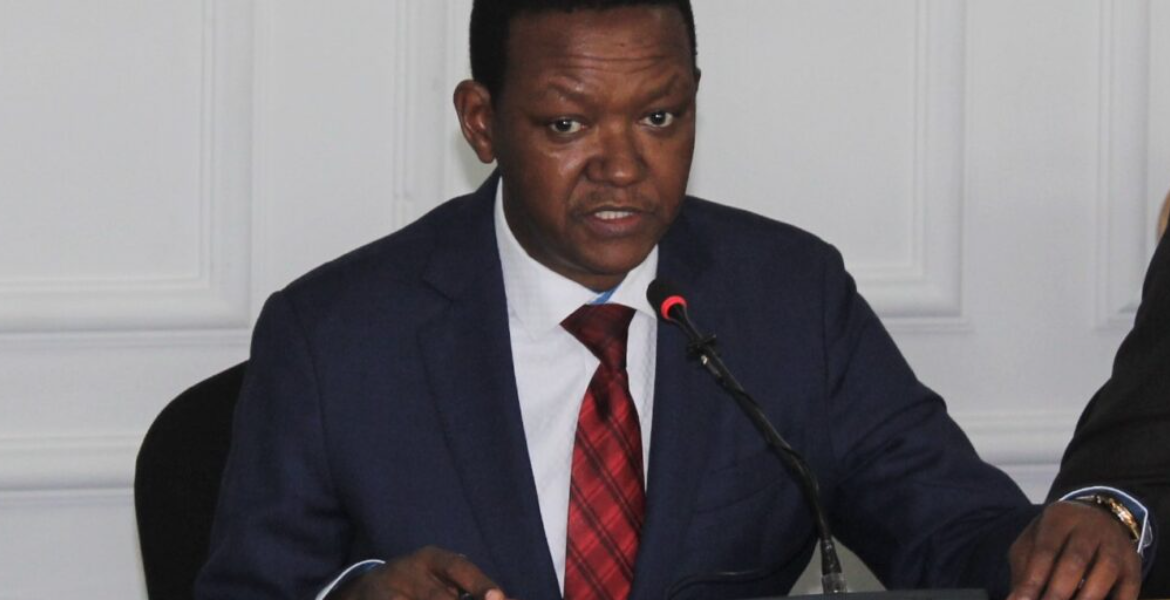 Alfred Mutua
Cabinet Secretary for Foreign and Diaspora Affairs Dr Alfred Mutua held a State meeting with Canada Minister of Foreign Affairs Mélanie Joly where they conferred Trade relations between the two countries. 
The Cabinet Secretary met with the minister in Montréal, Quebec where they discussed the achieved progress in their common goals as enriched in the Kenya-Canada Bilateral Commission. Dr Mutua said that they intend to push for free trade agreement that will see Kenyan products like avocados and mangoes access the Canadian market. The CS said that they plan to achieve this by jumpstarting the Foreign Investment Promotion and Protection Agreement (FIPPA). 
Kenya is keen to attract Canadian investors while also focusing to increase their outward investment to the latter. According to Dr Mutua, Canada is open for immigration and Kenya remains devoted to utilizing the opportunity. During the official visit, Mutua and Joly agreed to create opportunities for Kenyans to work and live in Canada. The CS said that he will push for the prospects further by discussing with Hon. Sean Fraser, Minister of Immigration, Refugees and Citizenship. 
 "I'm delighted to welcome Cabinet Secretary Alfred Mutua to Canada and to my hometown. As our two countries will be celebrating 60 years of bilateral relations, our bonds are stronger than ever. Kenya is an important partner to Canada and we are committed to advancing shared priorities together to build more peaceful and prosperous communities across the globe." said Melanie Joly. 
The Cabinet Secretary also discussed their bilateral peacekeeping priorities in the Horn of Africa and Haiti. On Haiti, the two leaders agreed to help Haiti have an effective police force.