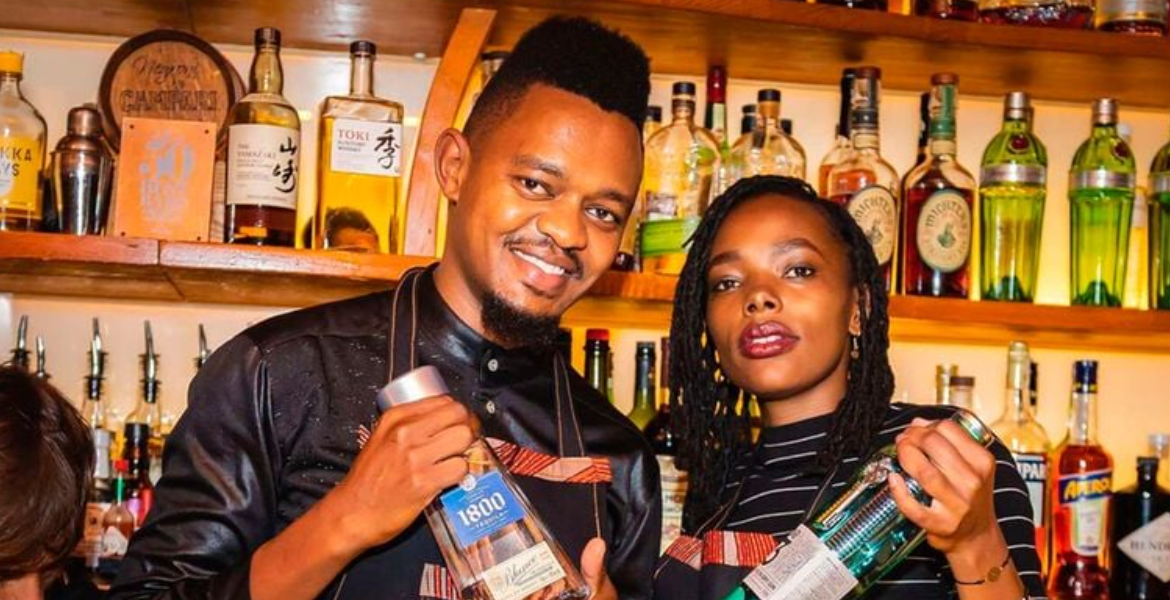 Tribe Hotel Bar Manager Kelvin Thairu (Left) and Hero Bar Head Bartender Monica Riungu
Bartending is often portrayed as a fun job where you get paid to party. 
In Barcelona, Spain, two Kenyan bartenders arrive at Paradiso, the world's best bar, armed with Kenyan spices and ingredients to create a memorable experience for their customers. Monica Riungu, the bar manager at Hero, mixes a delicious drink for a customer using African botanicals and mint muddled with chamomile. Monica used to work as a waiter but she found it unfulfilling and decided to enrol at a bar school in Nairobi. After working in several city bars, she found her home at Hero and worked her way up to the bar manager position.  
Paradiso became Monica's latest destination due to her involvement in the takeover trend common in the European bar industry but still in its early stages in Kenya. Highly skilled bartenders from around the world receive exclusive invitations to showcase their talents in foreign establishments, allowing local guests to experience the hospitality of a bar they may never get the chance to visit.  Monica has travelled the world in the past two years, taking over bars and ultimately landing at Paradiso. 
In Kenya, during the early stages of development, top bartenders from around the world travel to different locations to showcase their skills for a night. These invitations are exclusive and only extended to the best of the best in the industry. Kelvin Thairu, a master mixologist, believes that takeovers separate the good from the great. The greats, including Thairu, strive for perfection and prepare for every scenario. He attributes his success to the locally sourced ingredients and spices he brings with him to impress the world. Thairu also credits these spices for revolutionizing the cocktail culture in Kenya.