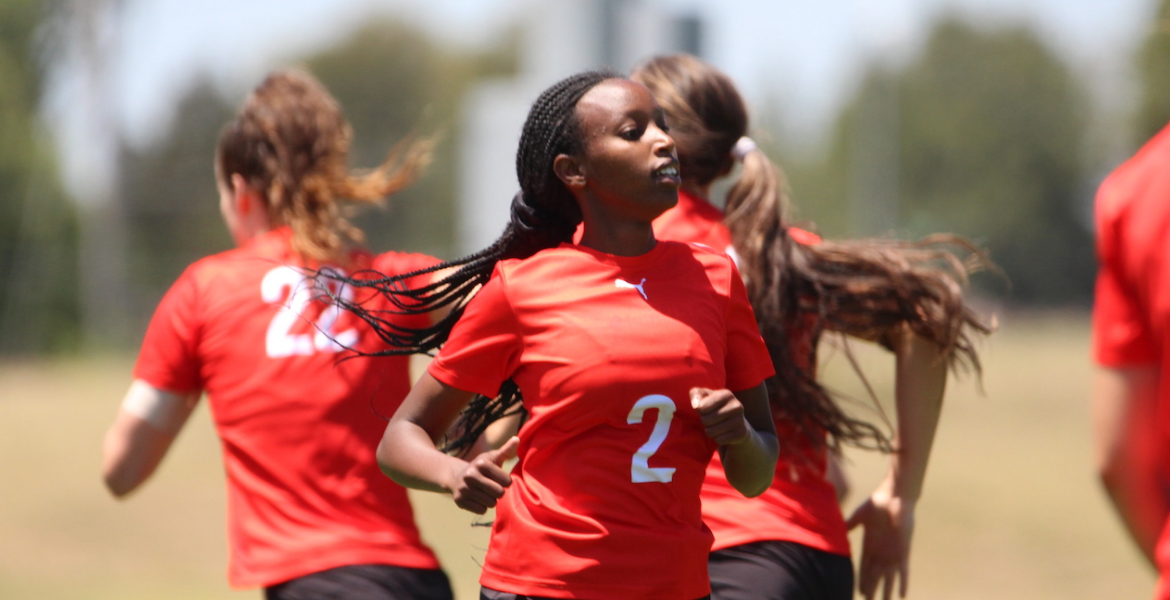 Kenyan-born Talent Elaine Grigg
Elaine Grigg never imagined that she would play American football professionally when she was growing up in Kenya. 
At the age of eight, she and her family relocated to Australia. While she didn't have a passion for sports, her father coerced her into playing football which she surprisingly thrived in. Nevertheless, she persisted and progressed to become a junior footballer, and is now participating in the South Australian under-18 squad. She was even ranked among the top talents during the 2023 edition of the Under 17s Futures match.
Grigg has also participated in talent programs such as the Medleys which celebrates diversity and features players with at least one parent born overseas. Grigg cherishes the opportunity to gather knowledge from various cultures as she welcomes divergent viewpoints. Moreover, Grigg is an eminent forward in the Australian Football Women's League Competition Academy endowed with exceptional attributes like deftness, speed, agility, resilience, and focus.
Aussie Rules Central describes her as having a high work rate and outstanding defensive pressure that sets her apart from her peers while acknowledging that her production and fundamentals have room for improvement. With her sights set on being drafted in 2024, Griggs has made it her personal aim to work tirelessly towards this goal. She is determined to make the state 24-squad team and win a championship, which motivates her during her football practices. Griggs decided to join the Central Bulldogs after departing from the North Adelaide Football Club.
Meanwhile, Wesley Korir, a former Member of Parliament, has proudly announced that his son has joined the prestigious Borussia Dortmund football academy which is recognized worldwide for its talent recognition. The academy boasts to have one of the finest player development systems and player pathways globally.