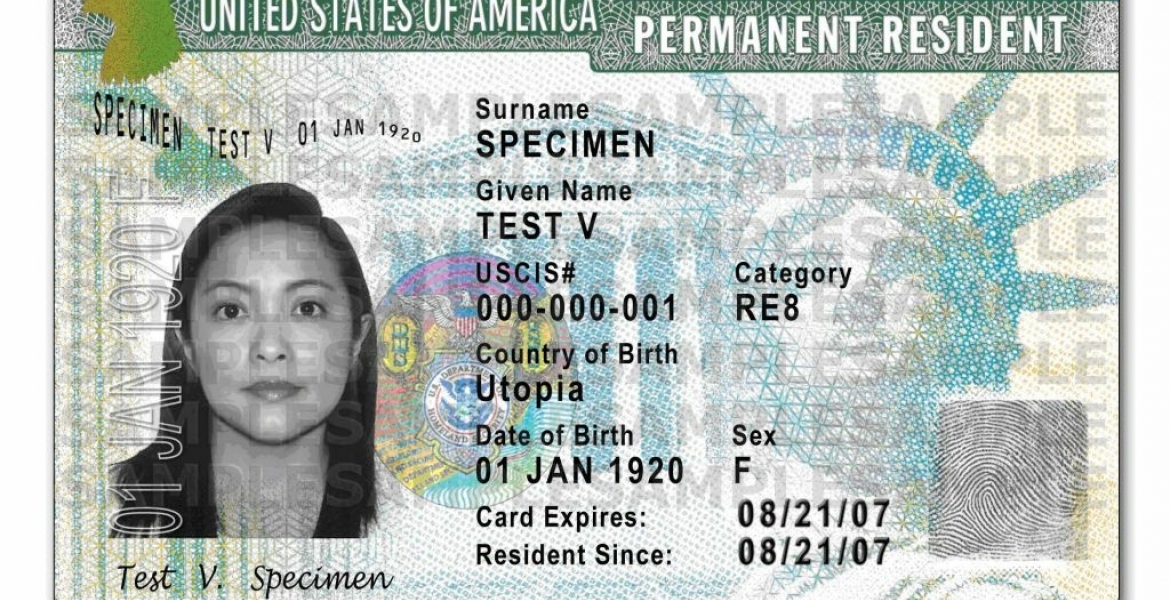 On Tuesday, attorneys for over 11,000 Diversity Visa Program lottery winners and their families (24,089 plaintiffs total) filed a lawsuit, Goodluck v. Biden, against President Joseph Biden, Anthony Blinken, U.S. Secretary of State, Julie Stufft, Acting Deputy Assistant Secretary for Visa Services U.S. Department of State, and Morgan Miles, Acting Director of the Kentucky Consular Center.
The plaintiffs include professionals, businesspeople, academics, doctors, engineers, lawyers, and their children yearning to make a life in the United States. The plaintiffs challenge the Department of State's continued policies, procedures, and practices which suspend the processing and adjudication of their immigrant visa applications.
Maxwell Goodluck, the first-named plaintiff in the case from Wenchi, Ghana , said:
"When I told my family about this great opportunity to move to America the whole house couldn't sleep. Knowing their son was relocating to the great United States of America was a big win for the family. But now, our mothers cry every night because all hope is gone for their sons and daughters. We are losing hope every passing day. Please Mr. President, we can't afford to lose this once in a lifetime opportunity."
Curtis Morrison, attorney for plaintiffs, said:
"Biden is prioritizing the one visa category that does not allow derivative beneficiaries over all the visa categories that do. The result: fewer immigrants can enter the United States. The xenophobia is conspicuous, and the administration is not even embarrassed by it."
Rafael Ureña, attorney for plaintiffs, said:
"The passage of the diversity visa program in 1990 was a recognition, by both Republicans and Democrats, that increasing the diversity of our nation makes us stronger. The Biden Administration appears to be abandoning that philosophy by not processing these visas."
Abadir Barre, attorney for plaintiffs, said:
"This is the second year in a row that the State Department has attempted to dismantle the Diversity Visa program. The Goodluck v. Biden case is quite literally fighting for the survival of the Diversity Visa program."
Kristina Ghazaryan, attorney for plaintiffs, said:
"The Department of State's no-visa policy and prioritization scheme withheld proper processing and adjudication of DV2021 immigrant visas. We hope that the court will remedy plaintiff's' irreparable injuries caused by the Department's unlawful policies."
Jonathan Aftalion, attorney for plaintiffs, said:
"The Government's unlawful refusal to adjudicate diversity visa applications is truly an injustice. The diversity visa program was established to broaden our immigrant community by allowing individuals from underrepresented countries to join us and contribute to our society with their unique perspectives. We will fight for each plaintiff to ensure that their once-in-a-lifetime opportunity to immigrate to the United States is not unlawfully stripped from them."
Philip Duclos, attorney for plaintiffs, said:
"Defendants continue to unlawfully withhold immigrant visas on pretextual bases, violating both U.S. and international law. We will always fight for equity in immigration and to right these historic wrongs."
Jana Al-Akhras, attorney for plaintiffs, said:
"The diversity visa program is integral to the very foundation of our nation's immigration philosophy. We demand that the Biden administration not only rectifies Trumpian policy but recognizes the importance of this program as it has been at the forefront of building and improving the United States of America."
As Diversity Visa Program lottery winners, plaintiffs received a once in a lifetime opportunity to begin life in the United States. With over 23 million entrants a year, a diversity visa entrant has less than a one percent chance to be selected to apply for the visa. If plaintiffs do not have their visas issued before midnight on September 30, 2021, they will lose their opportunity to immigrate to the United States through the DV-2021 program.
Plaintiffs have been blocked from moving forward with their visa applications due to U.S. consulates around the world refusing to give them interviews, despite the tight deadlines of the diversity program. Plaintiffs also point to a recent State Department decision that made Diversity Visa applicants the lowest-tier priority, threatening to make it impossible for them to obtain their visas in time. The complaint argues that the U.S. should be prioritizing Diversity Visa winners as much as any other immigrant visa applicant.
On February 24, 2021, President Biden revoked Presidential Proclamation 10014 ("Suspension of entry of immigrants who present a risk to the United States labor market during the economic recovery following the 2019 novel coronavirus outbreak"), but he did not revoke defendants' No-Visa Policy. President Biden expressly found that eliminating the diversity visa program "does not advance the interests of the United States" because it "harms individuals who were selected to receive the opportunity to apply for" immigrant visas, but he did not remedy the five-month long cessation of adjudication of diversity visas.
Plaintiffs seek a court order that will mandate that defendants fulfill their mandatory, non-discretionary duty to adjudicate plaintiffs' immigrant visa applications, and issue decisions on their applications before September 30, 2021. Plaintiffs also seek an order mandating Defendants to reserve unused diversity visa numbers for plaintiffs beyond September 30, 2021 in the event that defendants fail to fully adjudicate and issue plaintiffs' visas before the deadline.
Goodluck v. Biden plaintiffs filed their lawsuit in the District Court for the District of Columbia, and case number is: 1:21-cv-01530.
The Goodluck v. Biden plaintiffs are represented by Curtis Lee Morrison, Rafael Ureña, Abadir Barre, Kristina Ghazaryan, Philip Duclos, Jana Al-Akhras, Jonathan Aftalion, of Morrison Urena, L.C.
 
For more information and updates about this lawsuit, visit: https://curtismorrisonlaw.com/goodluck-v-biden