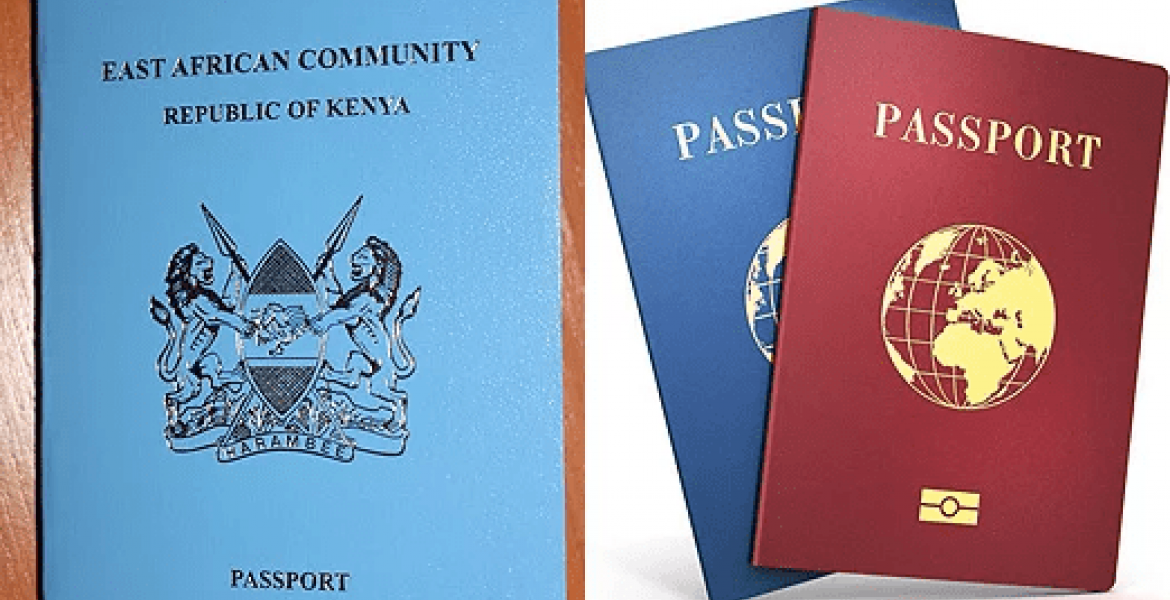 Kenya has extended the deadline for phasing out the old-generation passport to November 2022.
Director-General of Immigration Services Alexander Muteshi announced the extension through a press release on Friday.
Muteshi says the decision was arrived at during the 41st Ordinary Meeting of the East African Community (EAC) Council of Ministers held in Arusha, Tanzania in November last year.
"Since Kenya as a member state is bound by the Council's decisions, we will abide by this directive for now," Muteshi said in the statement.
The government had previously set December 31st, 2021 as the deadline for migration to the second-generation e-passport.
Kenya has been in the process of phasing out the old dark blue passports as part of the binding commitment made to migrate to the new East African Community biometric e-passport.
Once the deadline elapses, the old dark blue passport will be null and void and no Kenyans will be able to travel internationally without a valid EAC biometric e-passport which is sky blue in color.
The e-passport has an electronic chip holding the same information as the old model passport, a biometric identifier, a digital photograph of the passport holder, and security features to prevent unauthorized use and forgery. Details of the e-passport will be registered with the International Civil Aviation Organization (ICAO).