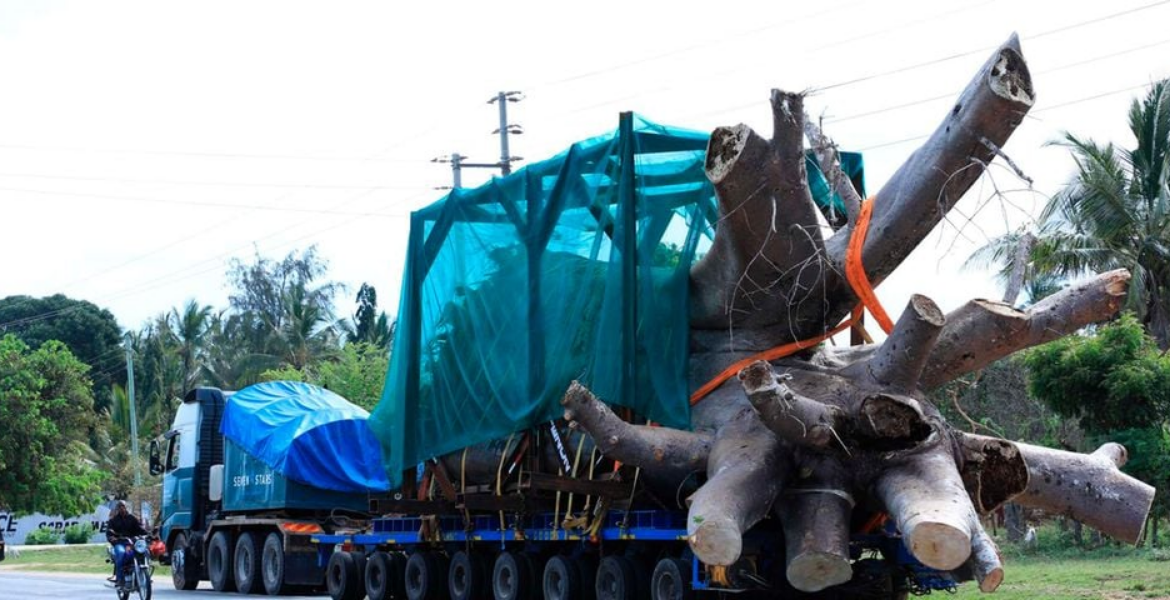 Kenya Approved the Export of Eight Baobab Trees to Ozurgeti, Georgia.
Two individuals, Ali Mbaraka and Hassan Ali, have been taken into police custody for illegally boarding a cargo ship that was transporting baobab trees from Kenya to Eastern Europe.
They were charged with failing to report their departure to the nearest immigration officer and for being unauthorized passengers on the vessel. The suspects were found hiding in the lower cargo area of the MV River Mas which was transporting baobab trees harvested in Kilifi. They concealed themselves until they were discovered two days later, just before the vessel was due to leave Mombasa.
On August 24, the captain of the vessel reported to the Kenya Ports Authority that two unauthorized persons were onboard. One of the stowaways attempted to flee by jumping into the ocean but was subsequently retrieved by the Kenya Coast Guard and taken to Kilindini Coast Guard station. After two hours, another stowaway leapt from the ship into the ocean but was pursued and retrieved before being presented to the station.
On August 21, The suspects pleaded guilty to the charges of boarding the ship with the intention of seeking better opportunities abroad. State counsel Hillary Isiaho confirmed the same. The suspects have been detained pending sentencing.
In November 2022, the Kenyan government suspended the transportation and export of Kilifi baobabs to Georgia and tasked the Ministry of Environment and Forestry with investigating how a foreign contractor, Georgy Gvasaliya, received permission to transport the ancient trees out of the country. Kenya's president, William Ruto, ordered the investigation to determine if Gvasaliya had the proper license to take the trees out of Kenya under the Nagoya protocol, an international agreement governing the export of genetic resources, which is included in Kenyan law.