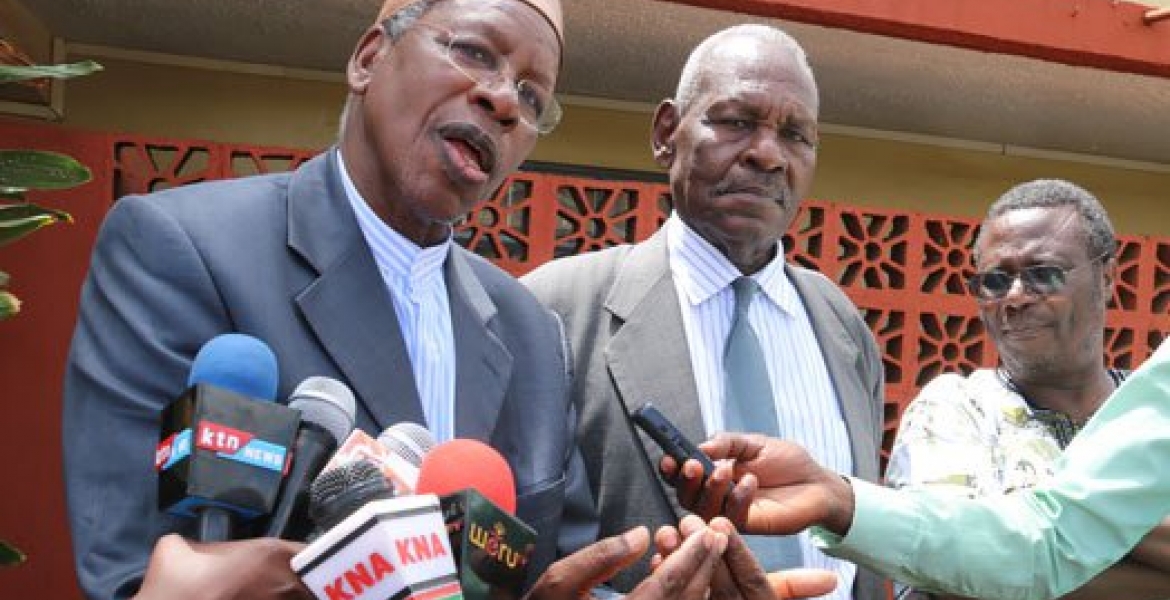 Nyumba Kumi initiative Chairperson, Joseph Kaguthi has launched an operation to encourage men hailing from Mt Kenya region be permitted to practice polygamy.
According to Kaguthi, his campaign is aimed at taming the soaring numbers of single parents in the region, which he argues has been as a result of monogamy marriages prompting men to go out of wedlock and sire more children.
He further debates that the move will also increase the region's population, which he says have declined as a result of increased alcohol abuse and failure by women to get married. Kaguthi called on women in the region to stop being "mean"and accept me to marry multiple wives as long as he can sustain them.
The former Provincial Commissioner (PC), who was addressing religious and community leaders drawn from Embu, Meru and Tharaka Nithi counties at Minni Inn hotel, Embu, also called for the standardization of bride price and dowry to enable more men marry.
He told elders to encourage the community on the need of siring more children as they are beneficial to the nation. "We are cautioning everybody, including the young females, don't be mean, we want children. We mean business," Kaguthi said.
Kaguthi who is now the chairman of a program known as Committee of Implementation of Citizens Participation in Security said that he will not be afraid of being branded a radical for advocating for this changes in the society.
He added that classrooms in the Mt Kenya region are now empty due to the low numbers of children being sired in the region.