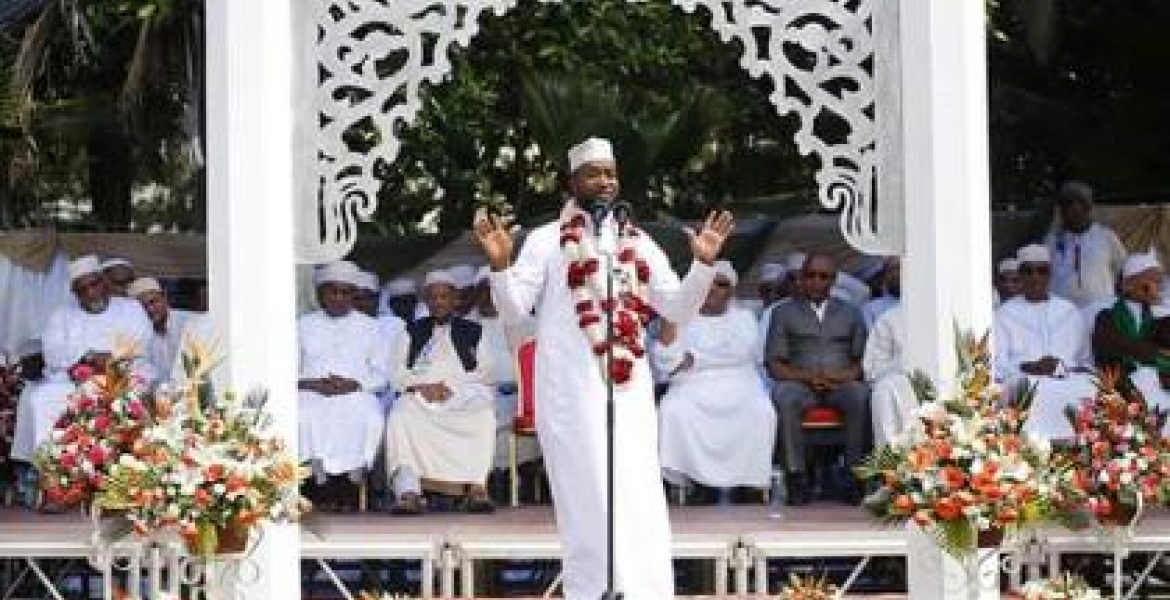 Mombasa governor Ali Hassan Joho has once again taken a swipe at President Uhuru Kenyatta, accusing him of launching 'fake' and sub-standard projects that do not last for long.
The Orange Democratic Movement (ODM) Deputy Party leader has said that everything that the Jubilee government touches turns out to be wrong.
Joho's remarks came hours after reports that Sh1.2 billion Sigiri Bridge in Budalang'i constituency, Busia County, which the government was constructing, had collapsed, only two weeks after it was inspected by President Uhuru Kenyatta and his Deputy William Ruto.
The Mombasa County boss challenged President Uhuru to interrogate himself as to why most of the projects he has launched were experiencing hitches.
"Everything that they touch goes wrong. The president is launching fake projects which are not lasting. He launched Mtongwe Ferry, it collapsed. He has launched a bridge in Budalang'i, it has collapsed. They should ask themselves why everything they touch, go wrong," the ODM governor said.
The governor was speaking when he attended to mark Baraza at the Treasury Square, an event that keeps Muslim's long standing tradition alive, as they marked Idd-Ul-Fitr.
Joho has been a tough critic of Jubilee administration which has often put him at loggerheads with President Uhuru Kenyatta and his deputy William Ruto.