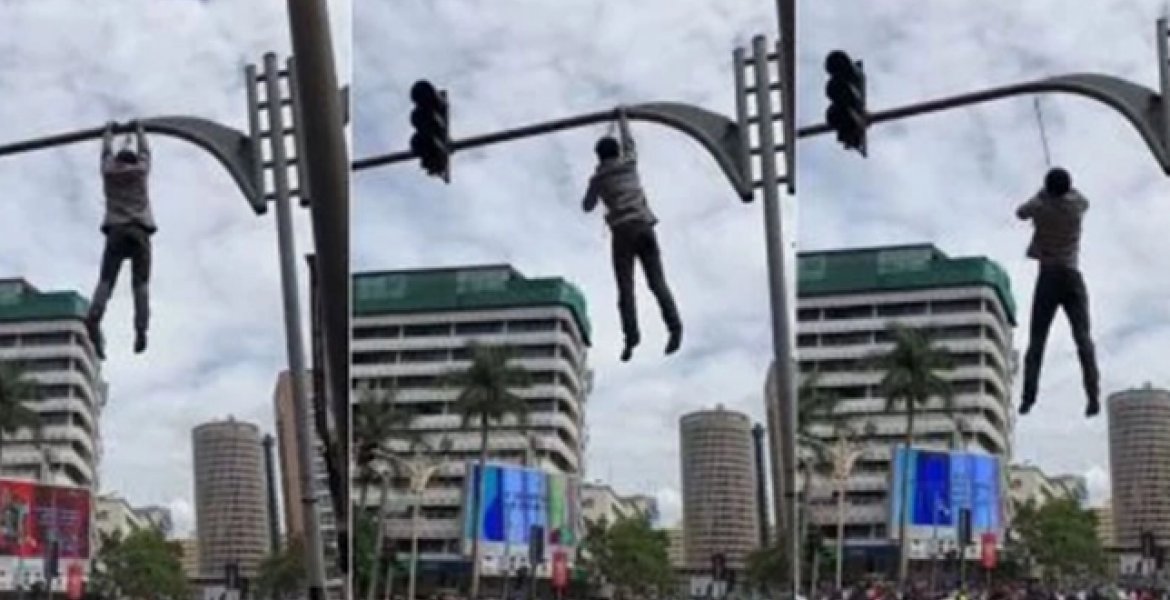 A middle-aged Kenyan man shocked onlookers in Nairobi CBD on Monday after he unsuccessfully tried to commit suicide by hanging himself.
The unidentified man, who claimed to be Jesus, climbed on a traffic light post at the intersection of Kimathi Street and Kenyatta Avenue before tying a rope on his neck and the other end on the post.
 "Mimi ni Yesu, nakuja nyumbani (I am Jesus, I am coming home)," the man yelled, attracting a crowd of passersby.
Some of the onlookers attempted to stop him from hanging himself but their calls fell on deaf ears as the man went ahead with his plan. He momentarily hang on his two hands before letting go. The rope however snapped and he fell to the ground.
The unscathed man got up immediately and continued screaming, "Mimi ni Yesu." An angry mob rained blows and kicks on him before police officers intervened, handcuffed and whisked him away. A video of the Monday afternoon incident has since gone viral on social media.