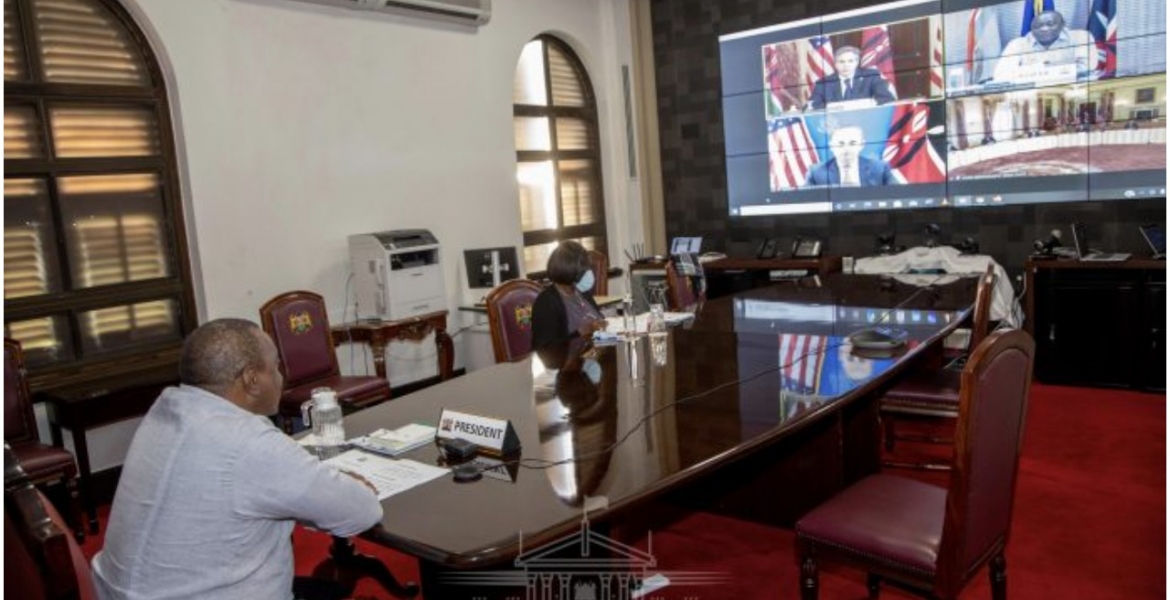 President Kenyatta on Tuesday held separate talks with UK Prime Minister Boris Johnson and US Secretary of State Antony Blinken.
During his virtual visit to Kenya, Blinken and Kenyatta discussed trade and investment opportunities, touching on the untapped potential held by the Kenya-US Free Trade Agreement (FTA).
State House said the two also talked about Kenya's role in regional peace and security as a member of the UN Security Council, human rights, refugees, health, and climate change.
Kenyatta hailed the US for rejoining the Paris Agreement and congratulated President Biden for hosting the recent Leaders' Summit on Climate Change.
He also reiterated Kenya's commitment to strengthening ties and partnership with the US.
Separately, Uhuru held a phone conversation with UK Prime Minister Johnson, where they discussed various issues of mutual interest, including the Global Education Summit, which Kenya and the UK will co-host in July.
Through the summit, Kenya and the UK intend to raise $5 billion to ensure 175 million children get into school around the world.
They also talked about the Kenya-UK partnership in the fight against COVID-19, climate change and, regional security and peace.