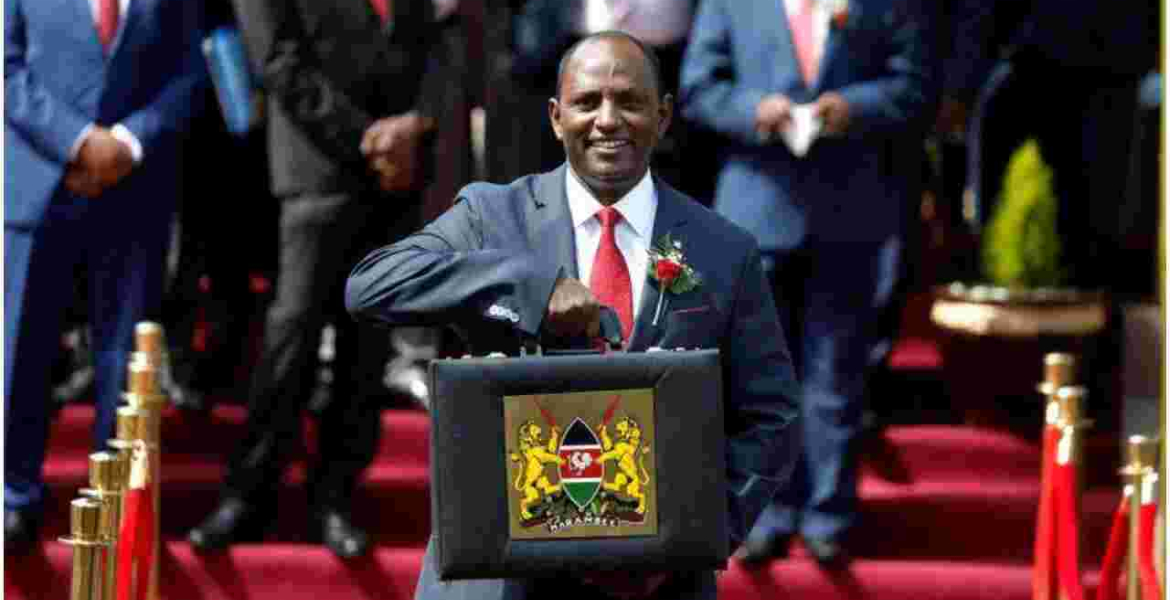 Treasury CS Ukur Yatani on Thursday unveiled the Sh3.66 trillion 2021/2022 financial year budget in the National Assembly.
The Health Ministry is among the key sectors that received a lion's share of this year's budget, which is Sh750 billion more than that of the 2020/2021 fiscal year.
The health docket has been allocated Sh121.1 billion up from Sh111.7 billion in the last financial year.
CS Yatani said the funds will go towards strengthening various health programs such as the Universal Health Coverage (UHC), which has been allocated Sh47.7 billion.
Sh8.7 billion will go towards Covid-19 emergency response kitty, Sh4.1 billion will cater for free maternal healthcare, and Sh1.8 billion on the provision of medical cover for the elderly and disabled.
Managed equipment services have been allocated Sh7.2 billion, Sh9 billion to enhance vaccines and immunization programs, and Sh14.4 billion to facilitate the rollout of COVID-19 vaccines across the country.
The government also set aside Sh5.8 billion towards the fight against HIV/AIDS, Malaria, and tuberculosis in the country.
To reduce the cancer burden, Sh450 million has been set aside for the procurement of CyberKnife Radiotherapy Equipment for Kenyatta University Teaching, Referral and Research Hospital, and Sh350 million for the establishment of
two cancer centers in Meru and Kakamega.
Kenyatta National Hospital has been allocated Sh15.2 billion to improve health service delivery, Sh11.5 billion for Moi Teaching and Referral Hospital, Sh7.3 billion for the Kenya Medical Training Centres, Sh2.8 billion for the Kenya Medical Research Institute, and Sh1.3 billion for the construction of Kenya National Hospital Burns and Paediatrics Centre.
Sh600 million was set aside for the procurement of equipment at the National Blood Transfusion Services.