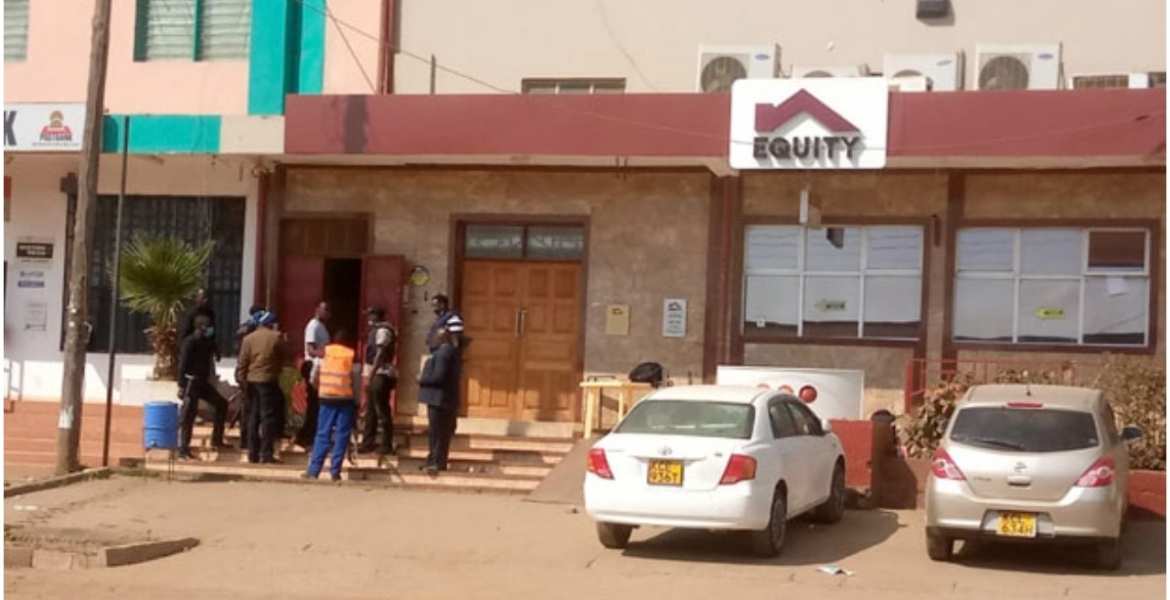 Detectives are searching for a former GSU officer linked to Tuesday's robbery at Equity Bank branch in Matuu, Machakos County.
The policeman, who was stationed in Masinga before being discharged from the service over misconduct, is among the suspects being pursued over the daylight heist.
Three boda-boda riders arrested in connection with the raid were arraigned in court on Friday.
Kithimani Law Courts Senior Resident Magistrate Eva Wambugu allowed police to detain the three for 10 days pending completion of investigations.
They are accused of colluding with a group of suspects who raided the bank on Tuesday morning and made away with an unknown amount of money.
The assailants are said to have attacked and disarmed two police officers guarding the bank at around 9:00 am.
They then stormed the bank premises and held members of staff and customers at gunpoint before stealing cash.
The gunmen managed to escape through the back door following a 15-minute shootout with a security team that responded to the alarm raised.
Constables Patrick Omusebe and Dorothy Opili, who were manning the bank at the time, are also being investigated. Detectives are questioning why constable Omusebe, despite having many opportunities to escape, did not do so and was caught on CCTV engaging with the armed criminals.
The two officers sustained minor injuries during the attack and also lost their AK47 rifles, both of which were loaded with 60 rounds of ammunition.
Based on how the heist was carried out, detectives believe the attackers were either rogue police officers or former officers.