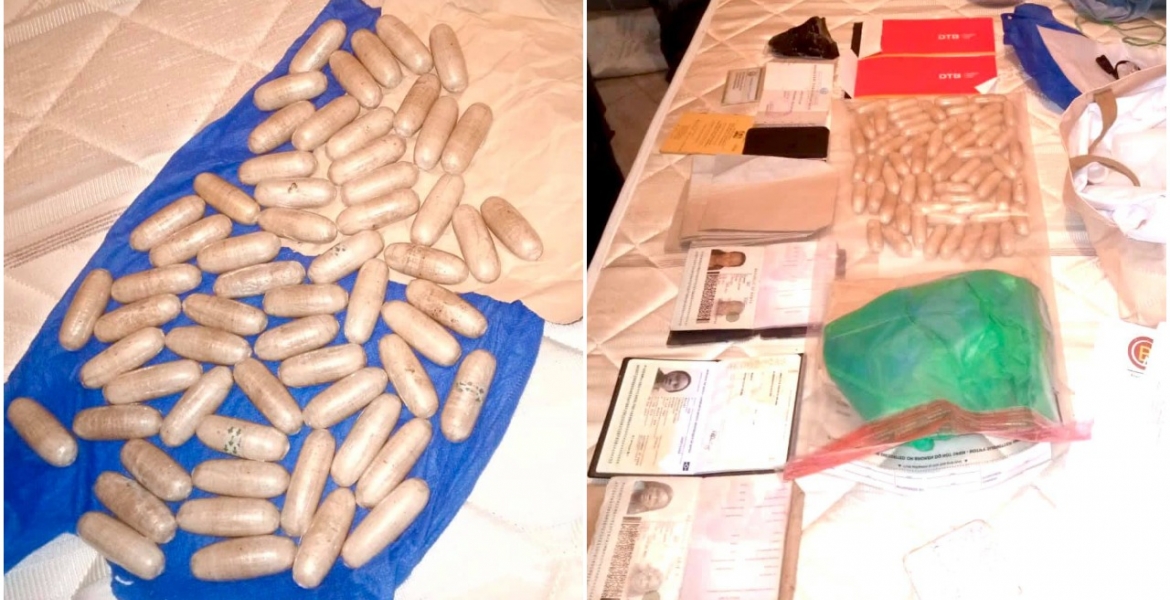 Police in Nairobi are detaining a 42-year-old Kenyan woman after she was found in possession of suspected narcotic drugs.
Beatrice Awuor, a suspected drug trafficker, was arrested by transnational organized crime detectives in Nairobi's Kayole estate on Tuesday.
The Directorate of Criminal Investigations (DCI) said the officers seized 60 pellets of suspected heroin that the woman was preparing to ingest and transport them to an unknown destination.
"Transnational organized crime detectives acting on information received via our #FichuakwaDCI hotline stormed her house in Nasra area within Kayole and pounced on the 42-year-old trafficker," DCI said in a report.
Detectives also found Awour's passport and two others belonging to Caroline Adongo Mujibi and Risper Auma Ochieng, who are suspected of being her accomplices.
"Upon further scrutiny, the sleuths managed to identify one of the passports as that of a drug trafficker, who has an ongoing court case," the report adds.
A job identity card recovered from the house revealed that Awuor works as a nurse at Mbagathi Hospital in Nairobi.
Also found in the house was a digital weighing scale believed to be used to weigh the narcotics.
Crime scene investigators from Kayole DCI offices documented the scene while the pellets were handed over to anti-narcotics experts for forensic analysis.