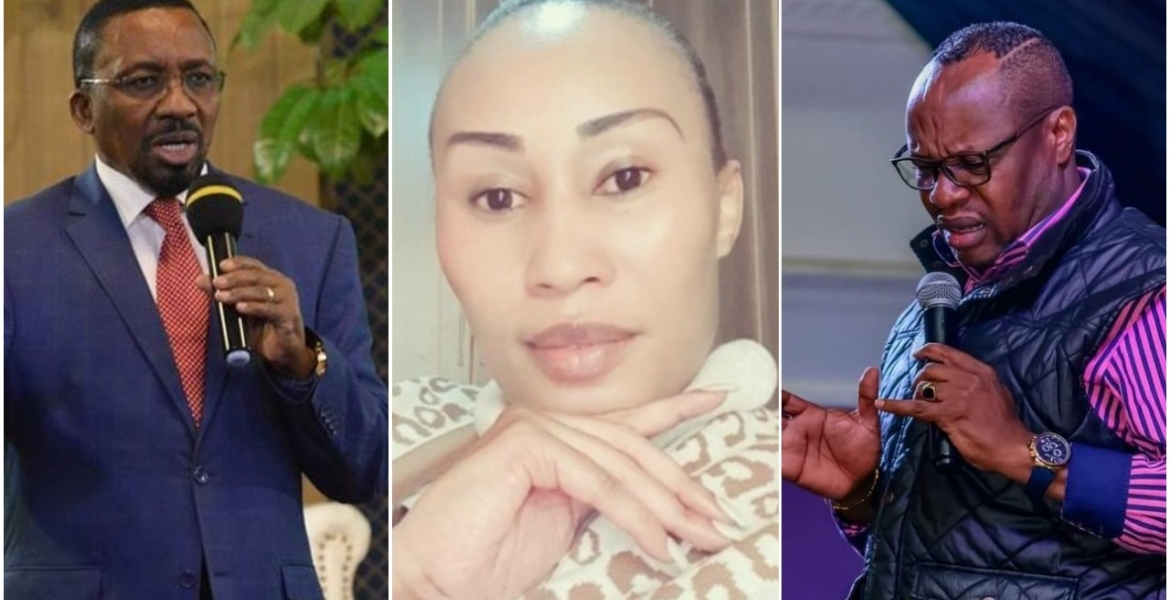 Pastor James Ng'ang'a of Neno Evangelism has defended House of Grace Bishop David Muriithi, who is embroiled in a child upkeep case with his former lover Judy Mutave.
Ng'ang'a urged Kenyans to stop condemning Bishop Muriithi for having an extra-marital affair with Judy, saying the woman may have been sent by the "devil" to put the man of the cloth into temptation.
"Kama ni mimi namshtaki kortini kwamba amechukua mbegu yangu. Mnaonea tu pastor (I would sue the lady for taking my seed because now everyone is condemning the pastor for nothing)," Pastor Ng'ang'a said during Sunday service at his church.
He added: "Sometimes it is good to pray for pastors not to fall into such temptations."
Judy sued Bishop Muriithi demanding Sh100,000 in monthly child upkeep for her two-year-old son. She is seeking Sh1,000 for salon, Sh5,000 for entertainment, Sh3,000 for utilities, Sh2,000 for the boy's toys, Sh20,000 per month for food and shopping, Sh35,000 for house rent, Sh11,000 for clothing, and Sh10,000 for house help.
The clergyman initially admitted to siring the child and agreed to provide support before he changed his mind and demanded a paternity test. His lawyer Felistus Njoroge told the court that the Bishop only admitted to having an on-again, off-again relationship that ended in 2018.
"We seek for a DNA test as my client has only admitted to a relationship and not paternity as the defense has claimed," said Njoroge.
Muriithi had told the court that he was ready to provide Sh10,000 as monthly upkeep for the child, arguing that he has no regular income and only relies on well-wishers for support of the church and his family.