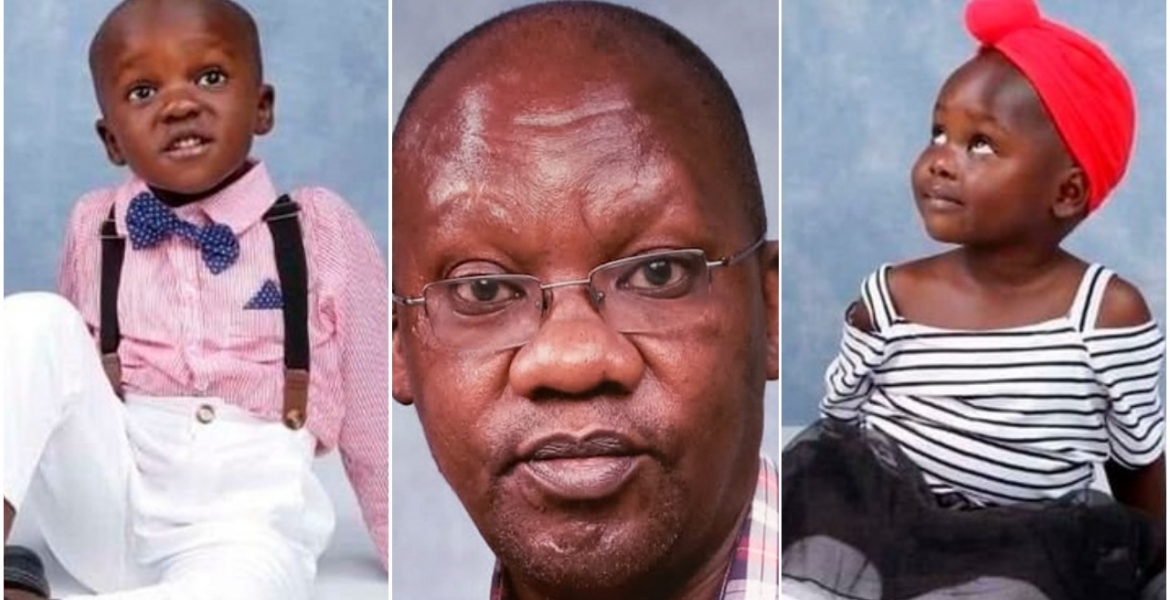 The wife of a Nakuru-based doctor who is suspected to have killed his two children has spoken out.
Winnie Odhiambo took to social media to share her sorrow following the death of her son and daughter.
"My heart is shattered; I failed to protect you my loves. The person you trusted the most betrayed you my darlings, I promise to fight for justice for you; Go well my sweethearts," she wrote.
Her husband Dr. James Gakara is suspected to have killed their son Dylan Gakara (5) and daughter Karuana Gakara (3) before attempting suicide.
Police said assorted drugs, used syringes, and a sharp kitchen knife were recovered at the scene of the murder, an indication that the minors were injected with a lethal substance prior to their deaths.
The kids were found by detectives lying lifeless on their bed, with foam oozing from their mouths while the medic was found lying unconscious on his bed and was rushed to the hospital. 
Gakara, who was an obstetrician at Optimum Current Hospital, died while undergoing treatment at Nakuru Level 5 Hospital on Wednesday.
He had been at the facility's Intensive Care Unit (ICU) since he was found unconscious in his apartment in the affluent estate of Milimani on Saturday night.
Winnie was away in Nairobi during the incident, and was admitted to the hospital for shock, but was discharged Monday.
On the day the of the alleged murders, Dr. Gakara had reportedly phoned his wife as he had lunch with the children. Winnie had traveled to Nairobi in the morning.