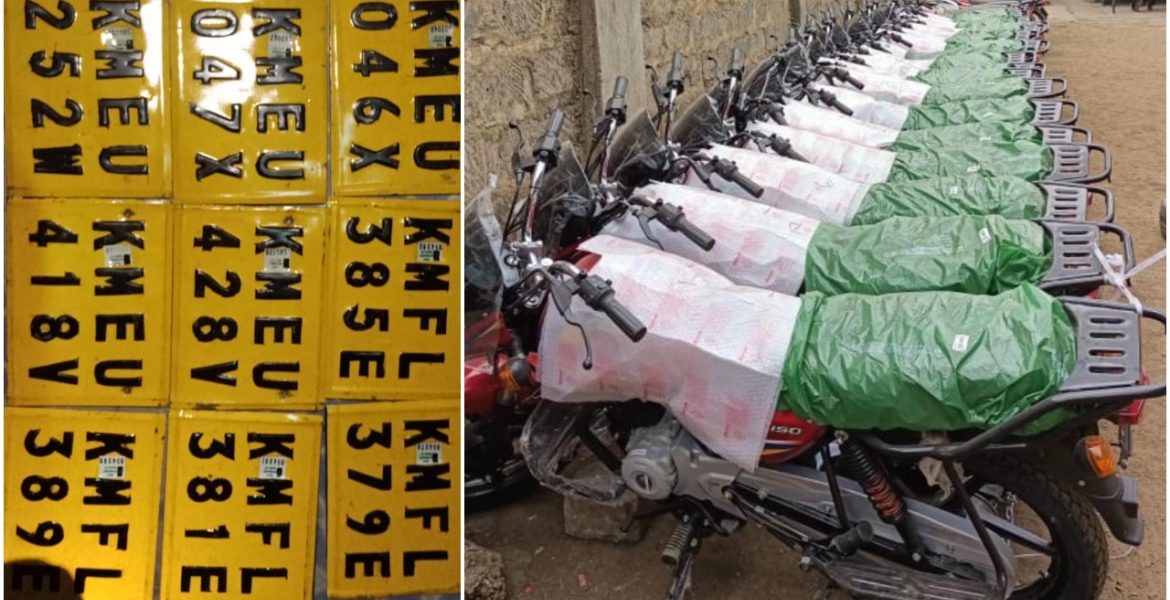 Detectives have arrested a 24-year-old man suspected to be the mastermind of a motorbike theft syndicate.
Isaack Hassan was apprehended alongside his accomplice Mohammed Ibrahim (24) at a house in Moyale town as they prepared to escape the police dragnet. The syndicate is believed to be behind the disappearance of new motorcycles in various parts of the country.
During the Sunday evening operation, sleuths from the Directorate of Criminal Investigations (DCI) recovered 350 motorcycle logbooks, number plates, assorted sales agreements, and delivery notes from a house belonging to Hassan.
The arrest of the two suspects followed a previous raid of a store in Nairobi's Eastleigh estate where a number of new motorbikes that had been stolen from a warehouse in the Industrial Area were recovered.
"The discovery followed the disappearance of a motorbike in western Kenya, that was tracked down to the Eastleigh store where other used motorcycles were also recovered," DCI said in a report.
Investigations revealed that motorcycles stolen from various parts of the country find their way to the upper Eastern and North Eastern counties where they are sold to bandits for a song. Others find their way into countries neighboring those counties.
The suspects are being held at Moyale police station awaiting arraignment.