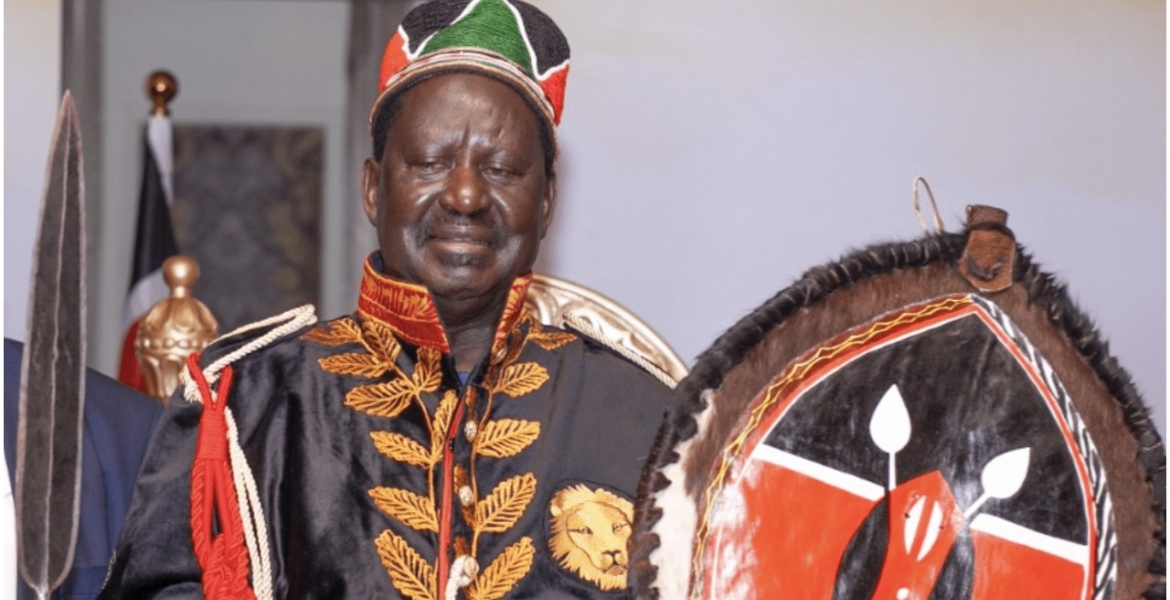 ODM leader Raila Odinga has been feted for his role in making Kenya a better country.
Odinga was feted during an award ceremony organized by Hekima Kaka Society at Villa Rosa Kempinski Hotel in Nairobi on Friday evening.
The organization said Odinga has over the years displayed patriotism, wisdom, perseverance, and power. He was recognized for championing unity, democracy, and development for the country.
Hekima particularly cited Odinga's historic handshake with President Kenyatta in March 2018, saying it brought hope to the country following the acrimonious 2017 election.
During the star-studded event, Raila sat on a gold and red 'throne' with a footstool. He wore a two-piece suit over a black animal skin cloak with the Kenyan flag's colors on the heming, a Kufi cap, and a ceremonial spear.
"I really look like Ceasar, sitting up here….," Raila said, amid laughter, "The robes that have been given to me make me feel very regal and royal… I want to thank you really much for doing this." 
He thanked the organizers of the event for the recognition and pledged to continue doing what he does.
"Thank you for doing this, it takes a lot of time to organize a function like this, I am looking like a king," he said.
"I'm a Pan-Africanist, but also an afro-optimist. Pan-Africanists are basically those who believe in Africa and the ability of the African people to develop Africa," he added.
Odinga described himself as a student of Kwame Nkuruma, Julius Nyerere, Milton Obote, Samora Machel, and Nelson Mandela.
"…those are the people who inspire me," he said.