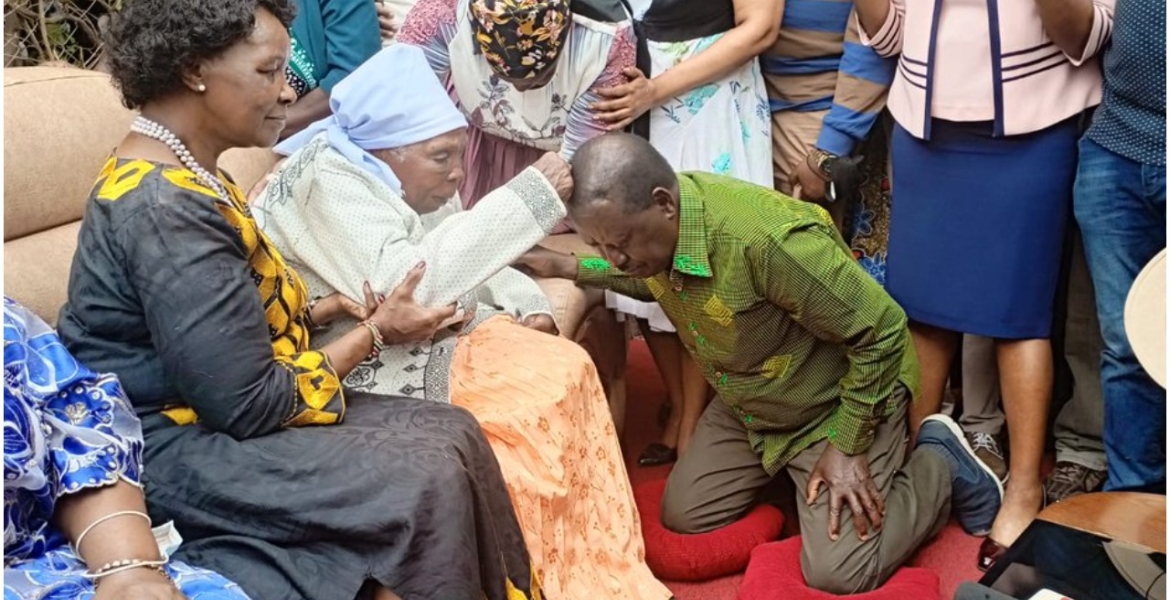 ODM leader Raila Odinga on Sunday visited Mukami Kimathi, the widow of Kenyan freedom fighter Dedan Kimathi.
Odinga lauded Mukami as an embodiment of Kenya's struggle for independence, saying that she was detained together with the wives of other freedom fighters. 
 
"She was detained together with other wives of freedom fighters. She is a freedom fighter like others," Raila said.
During the visit, the 90-year-old blessed Raila by putting her hands on his head as she prayed for the 2022 presidential hopeful.
Odinga called on the government to come up with a comprehensive program aimed at helping those who fought for the country's freedom and independence.
He indicated that he has petitioned the British Government to compensate descendants of Mau Mau fighters and apologize to their families.
Odinga pointed out that Mukami was among the heroes and heroines who fought for Kenya's independence and deserves recognition as the country celebrates Mashujaa Day this week.