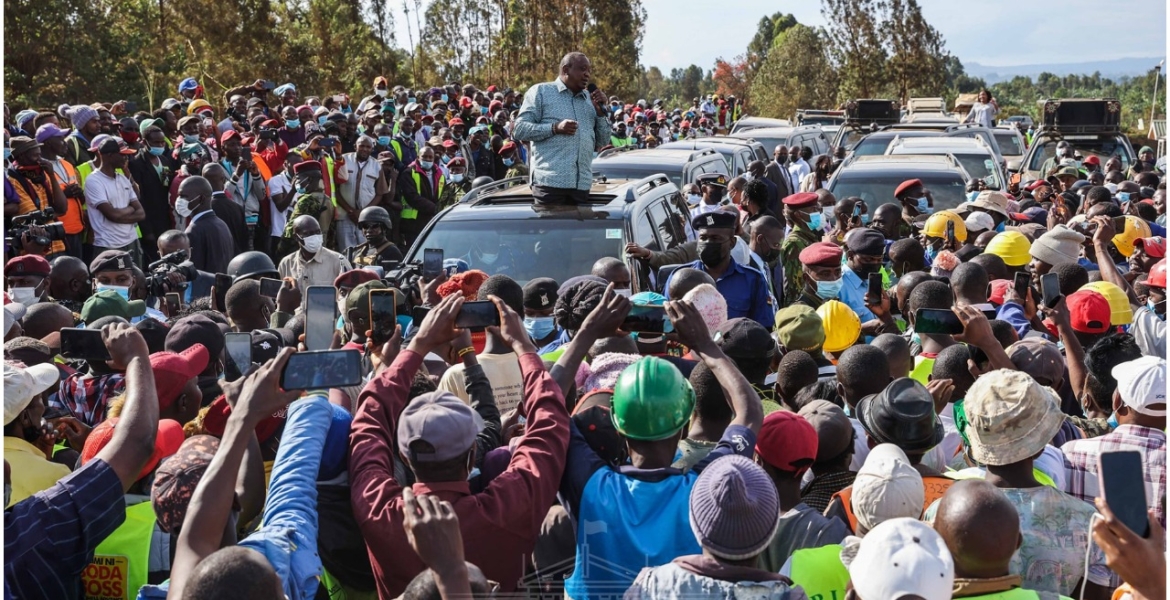 President Kenyatta has hinted at lifting the nationwide night curfew following public pressure.
Speaking in Karatina on Monday, Kenyatta said he will make an announcement regarding the dusk to dawn curfew in the coming days.
"In the days to come, we will look at it, I'm working, and very soon, you will hear it, I do not want to speak too early but very soon," Uhuru said.
The president was responding to calls by area residents, who appealed to him to lift the curfew which has persisted since the break out of COVID-19 in the country in March 2020.
He urged residents and Kenyans to continue following the Ministry of Health protocols to ensure they are safe from the disease.
"You need to also protect yourself from the disease, so that when we re-open there are no more deaths, and you will be free to live as you want," he added.
Uhuru also jokingly noted that besides preventing the spread of coronavirus, the curfew had also led to the birth of more children.
"I'm also happy to say that I'm very contented, you know why? Because, these days, you go home early and you are now multiplying, or who do you think will vote tomorrow if you don't multiply?" he posed amid laughter.
The president was on his way to Kirinyaga County where this year's Mashujaa Day celebrations will be held.
On October 4th, the government extended the daily curfew for a further 30 days, citing the high COVID-19 positivity rate.
Health Cabinet Secretary Mutahi Kagwe said the full re-opening of the country was dependent on vaccination numbers.
Kenya hopes to inoculate 10 million adults by December and a cumulative total of 26 million by mid-next year.