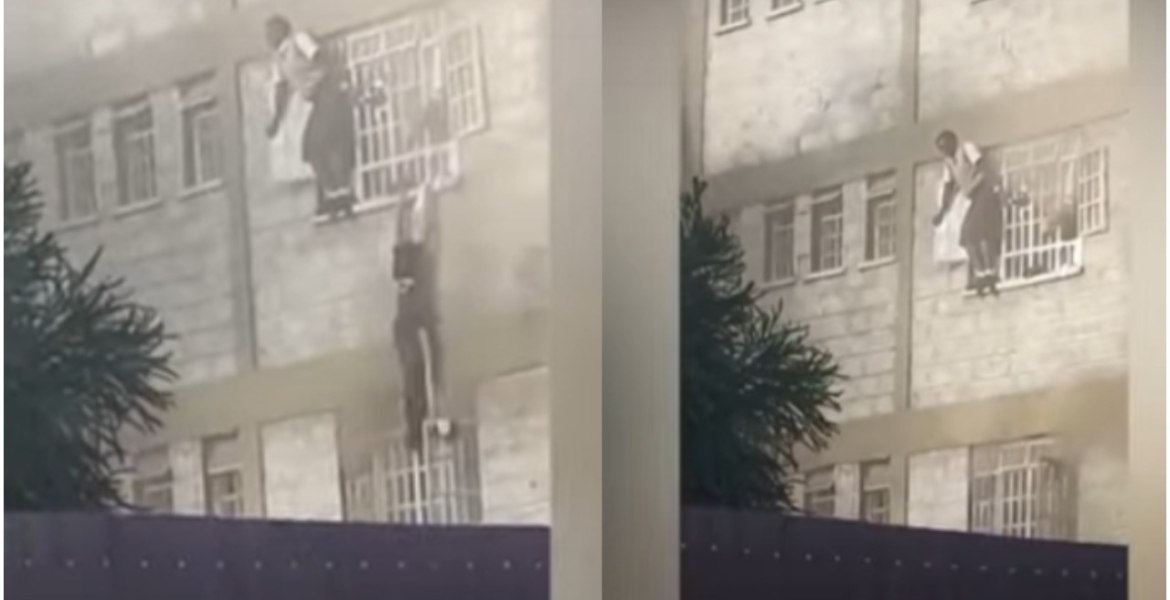 Several students were rushed to the hospital on Sunday evening after a fire broke out at Buruburu Girls High School in Nairobi.
The inferno engulfed one of the multi-storied dormitories at the institution, sending students into a panic. 
A harrowing video shared on social media showed girls escaping the burning building by jumping through the windows.
Reports say a fire engine arrived at the school minutes after the incident in an effort to contain the inferno whose cause is yet to be established.
An official at the school said no student sustained burns after the fire at the Kingdom dormitory.
"Several students have been rushed to hospital after inhaling the smoke fumes. We don't have injuries from the fire," the official told Capital FM News.
He said at least 20 girls were rushed to the hospital after the incident that occurred at around 5:00 pm.
Buruburu Police Chief Francis Kamau said all the students taken to the hospital complained of suffocation. "We don't have any students with burns," he said.