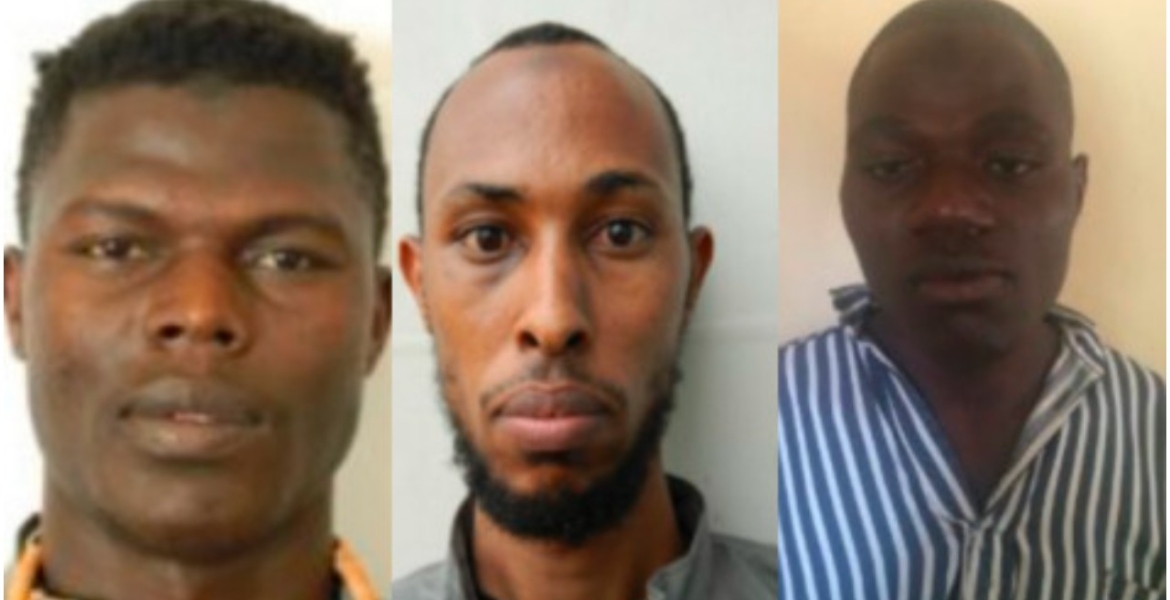 Seven warders have been arrested in connection with the escape of three terror convicts from Kamiti Maximum Security Prison.
Interior Cabinet Secretary Fred Matiang'i says preliminary investigations suggest the breakout was as a result of laxity and incompetence.
Speaking on Tuesday, Matiang'i said detectives from the Directorate of Criminal Investigations (DCI) are probing the incident and more arrests will be made.
"We will not only go the direction investigations will point us but we will act resolutely to ensure this kind of recklessness does not happen again because it exposes our people. There is a certain level of irresponsibility we have to deal with in this particular case," Matiangi said.
The convicts, Musharraf Abdalla Akhulunga alias Zarkarawi, Mohammed Ali Abikar, and Joseph Juma Odhiambo aka Yusuf escaped from Kamiti Prison under mysterious circumstances on Monday morning.
The DCI has offered a Sh60 million reward to anyone with information leading to the arrest of the three escapees.
Matiang'i said a tour of Block A6 where the three were being locked up did not appear to support the official version of escape given by the prisons' managers.
"We are going to conduct a massive manhunt for those three. They are dangerous criminals and we have to get them. And we are going to get them," he added.
Abikar was convicted of abetting the April 2015 Garissa University terror attack that left 148 people. Somalia-based al-Shabaab terror group claimed responsibility for the attack.
Odhiambo was arrested in 2019 while trying to join al-Shabaab in Somalia while Akhulunga was arrested in 2012 over a foiled attack on Kenya's parliament and charged with possession of explosives, ammunition, and firearms.