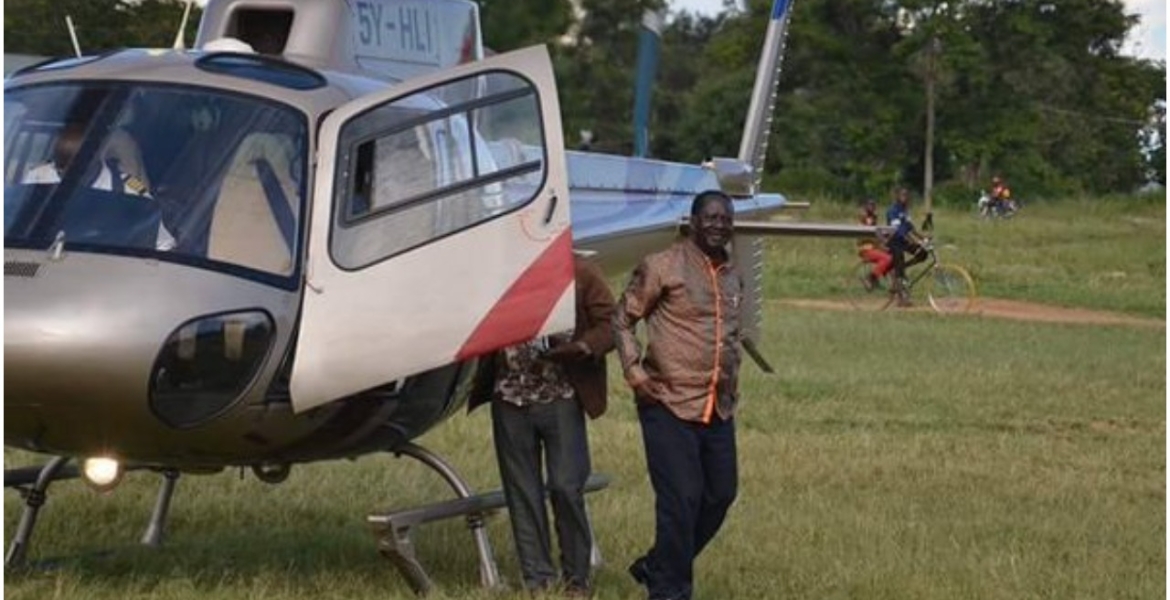 Kenyan tycoon David Njuguna has donated an aircraft to ODM leader Raila Odinga.
The businessman acquired three planes during the recent auction of abandoned aircraft by Kenya Airports Authority (KAA).
Njuguna says he will donate one aircraft to Raila for his 2022 presidential campaigns while the other two will be for personal use and business respectively.
"The cargo one is for business, the jet one is going to be for personal use, and the other one we are going to support Baba (Raila) in his campaigns, we are going to donate one to ODM," Njuguna told Reuters.
Earlier this month, KAA announced a public auction of 17 aircraft abandoned by various aviation companies at the Jomo Kenyatta International Airport (JKIA).
The agency said the planes were breaching the safety and efficiency of air operations. Owners were notified to clear outstanding bills and reposition them but failed to do so.
The owners of the planes included Somali Airforce, Jetlink, Fly 540, Jubba Airways, Skyward, Astral Aviation, Silverstone, among others.
KAA has so far managed to sell 13 planes, with the highest bid being Sh5.1 million for one unit. The airports authority is expected to auction 73 junk planes abandoned at JKIA, Wilson Airport, Lokichogio, and Moi International Airport in Mombasa.