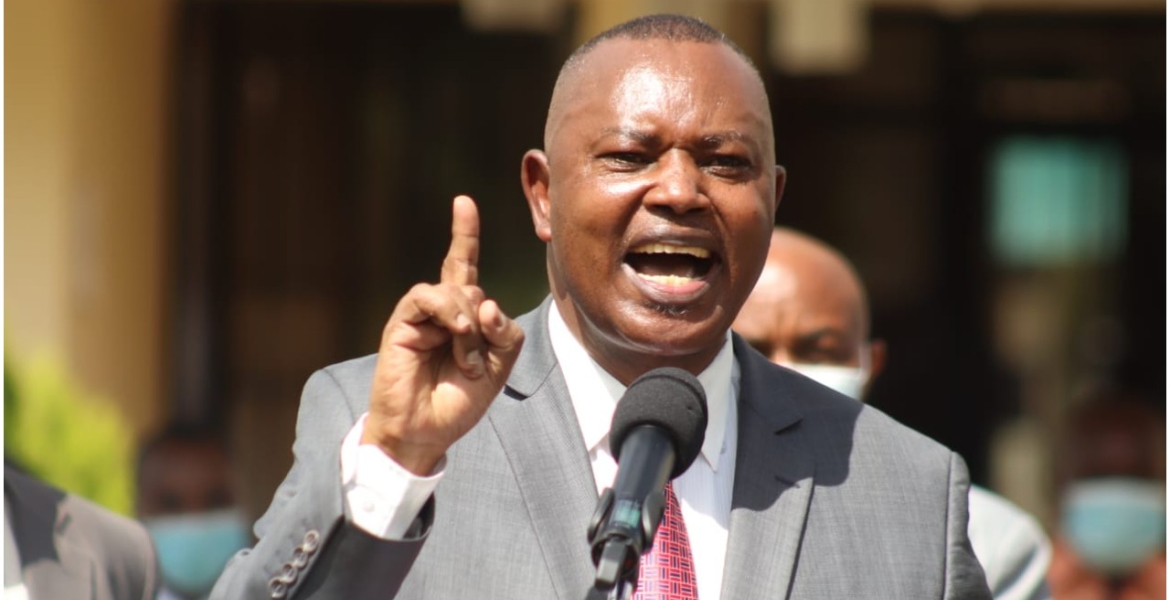 Director of Criminal Investigations (DCI) George Kinoti has spoken out after he was sentenced to four months in prison over contempt of court.
Justice Anthony Mrima handed Kinoti the jail term for failing to execute a court order to surrender firearms seized from businessman Jimi Wanjigi in 2017.
Kinoti says he does not have custody of the said firearms, adding that the right authority to question is the Firearms Licensing Board.
"The petitioner and the judge know it's the board that is the custodian of civilian firearms. But instead of the court asking the right authority, they turn to Kinoti," Kinoti told Sunday Nation.
"What is the nexus between the DCI and the person whose license was revoked? The DCI, even if he is jailed for 100 years, can't give Wanjigi firearms he doesn't have," he added.
Kinoti stated that even if the guns were in his possession, he would never return them to Wanjigi because they are prohibited and can only be used by special forces.
"Even if the DCI had the firearms, and gave them back to Wanjigi, he would be breaking the law as the license to have the guns has been revoked. Some of the guns confiscated during the raid are prohibited firearms as they belong to special forces. Why would a judge order that such be returned to a civilian?"
"There was no evidence to show that Wanjigi had appealed, in accordance with the law, to have the license reinstated. I am ready to go to jail," he added.
Asked whether he will appeal the ruling, Kinoti said the Attorney-General will handle the matter.