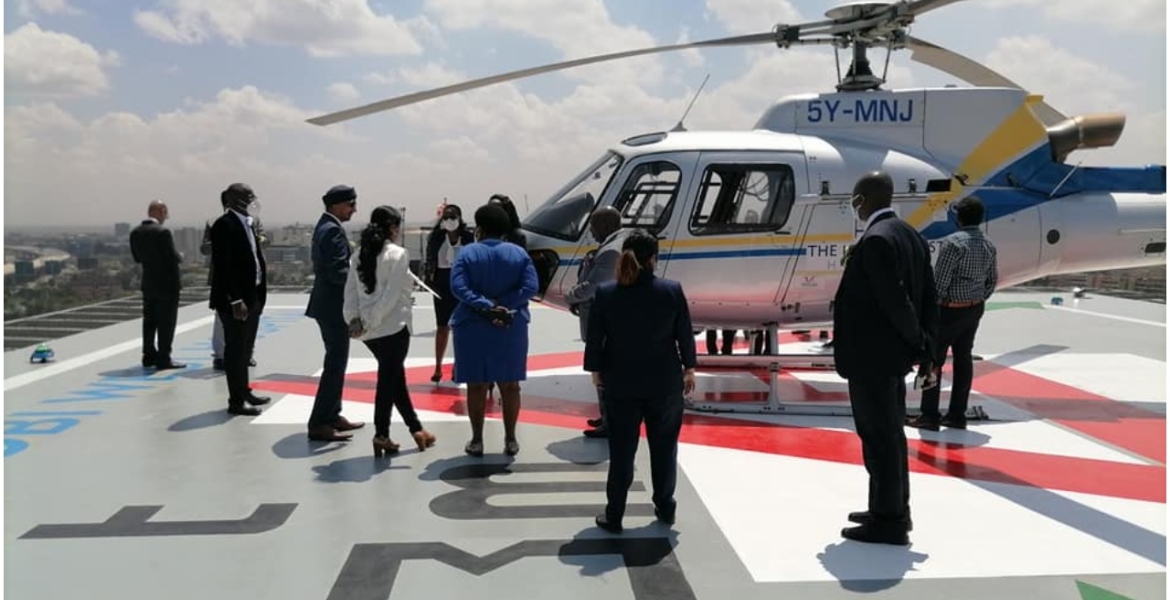 The Nairobi West Hospital has launched a helipad in a move aimed at bolstering medical emergency services.
The facility, a first of its kind in the country, is expected to improve the hospital's ability to save lives by facilitating medical air evacuations in Kenya and across the region.
The hospital's chief medical officer Dr. Andrew Gachie says the landing pad will also come in handy for police officers injured in the line of duty as the hospital is preferred by the police force.
"Each minute will now henceforth make a huge difference in our patients' lives. The new helipad will speed up the time incurred transferring critically ill patients to the hospital, giving them the very best chance of survival," Dr. Gachie said during the unveiling of the helipad on Wednesday.
The medic said the facility will also address the challenge of navigating traffic that has been a major headache in a medical emergency evacuation, particularly for ground ambulances. 
"We are now moving away from the ground to a more efficient air medical emergency evacuation regime," he added.
The hospital has also developed a trauma bay below the helipad to handle critical events during emergency evacuations. The 50.5 meters-high helipad is perched atop the hospital's 17-storey building.