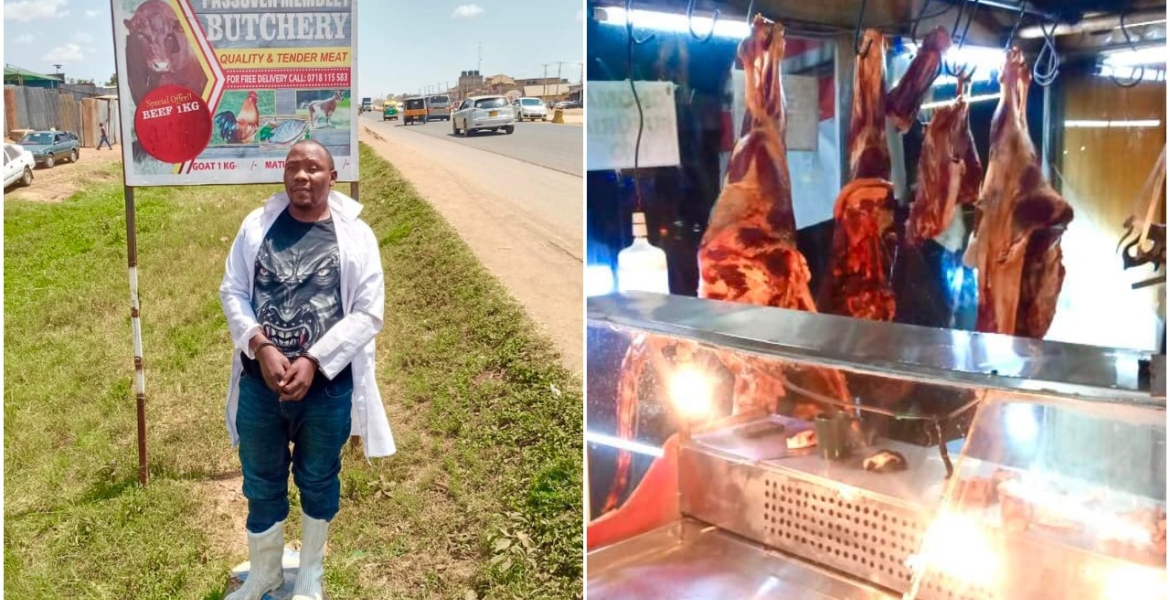 A Nairobi-based businessman was on Saturday night arrested for allegedly being involved in the theft of cattle valued at over Sh1 million.
Peter Njenga alias Sonko, a butcher operating a chain of Nyama Choma eateries along Eastern Bypass and Ruiru, was arrested after forensic investigations linked him to the theft of a herd of cattle on December 16th last year in Athi River, Machakos County.
Following the raid of a Maasai manyatta in the dead of the night, a herd of cattle worth more than Sh1 million was stolen and loaded into a waiting lorry before being transported to Dagoretti slaughterhouse, where a ready market for livestock including stolen animals thrives. 
In some instances, the animals are slaughtered in the bush and ferried straight to popular meat joints in the city, according to the Directorate of Criminal Investigations (DCI).
DCI says Njenga, 41, was arrested following an uproar from herders based in Athi River after livestock theft cases surged in the past few months.
He is said to have a series of eateries strategically located in places where customers and revelers are known to frequent.
"The suspect is an established butcher who operates nyama choma eateries, scattered across the city. They are located at strategic places along the eastern bypass in Utawala and Ruiru towns, where city residents and revelers frequent to enjoy mouth-watering nyama choma and other accompaniments," DCI noted.
Njenga has since aided detectives into further investigations leading to the arrest of one more accomplice David Gachora, who is said to be the driver of the lorry used in the raid.
"After being grilled since last night, the suspect has led detectives to his accomplices in the multi-million livestock theft industry."