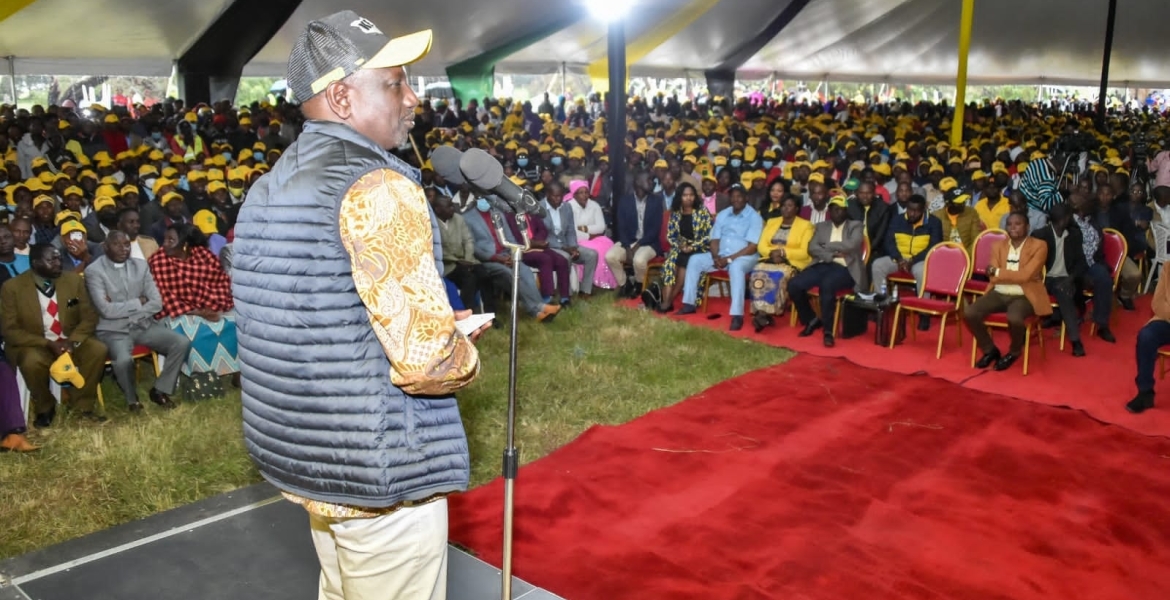 Journalists were on Monday kicked out of a United Democratic Alliance (UDA) meeting in Nakuru following an order by Deputy President William Ruto.
Ruto, who is eyeing the presidency in the upcoming elections, was meeting a group of UDA leaders at Hugo farm in Njoro, Nakuru to deliberate on how to consolidate his support in the county ahead of the August 9th elections.
The deputy president was giving his speech when he suddenly ordered his security detail to eject members of the fourth estate from the meeting to allow attendants to discuss "crucial matters".
"These media houses...why do we have media houses here? Nani aliwaleta hapa (Who allowed them in?). Tokeni kwanza bwana ndio tuongee mambo ya maana (Please leave so we can discuss important issues)," Ruto ordered as quoted by Nation.
Reporters from various media stations spent more than four hours outside the venue of the meeting waiting to be briefed after the event.
Before the journalists were ejected, Ruto was explaining his decision to shelve his presidential ambitions ahead of the 2013 elections in favor of President Kenyatta.
"In 2012, I had decided to vie for the presidency, but l asked myself...Which position can l take? I established l can take position three after Uhuru Kenyatta and Raila Odinga," he recalled.
"Some people told me, if l stayed out and emerged third, l will be in a good position to determine who wins the election because according to some research, nobody would garner 50 percent plus 1 in the first round. I was advised that l will be in a good position to be part of the next government."
But after soul searching, Ruto said, he decided to join forces with Kenyatta and went on to defeat their main competitor Raila Odinga.
"It is because of peace that we decided to join hands ahead of 2013. I had the capacity to vie for the presidency but l decided to put Kenya first to end the acrimony between Rift Valley people and Mount Kenya then for the good of the country," he narrated.