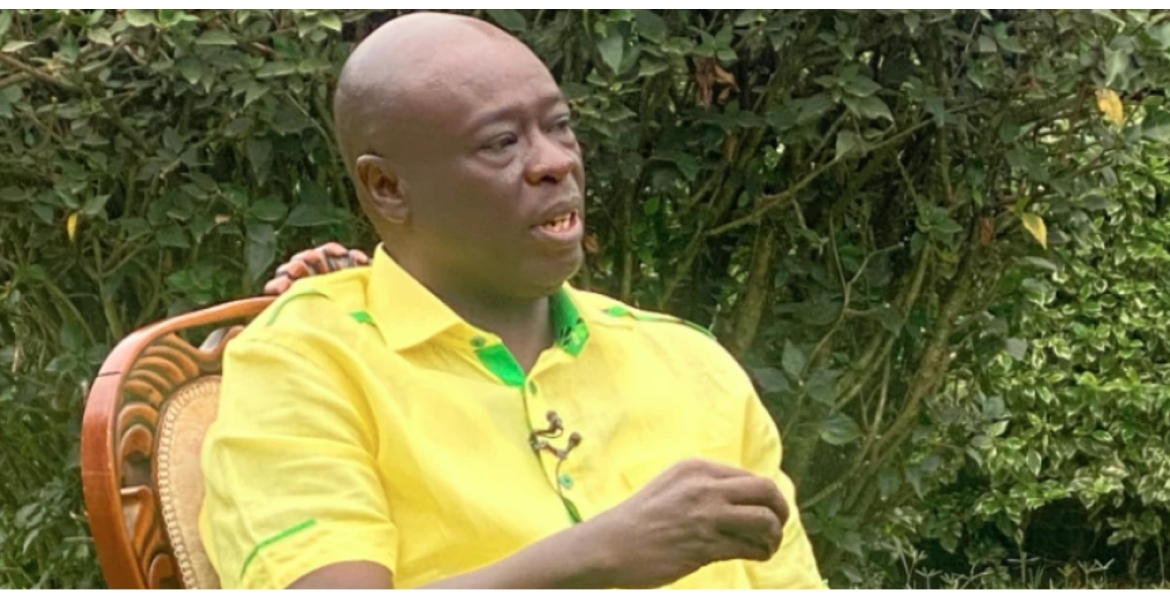 Deputy President Rigathi Gachagua has urged Kenyans to give the Kenya Kwanza government more time to tackle the economic crisis created by the previous administration.
Gachagua says it is hard to implement some of the things they promised to fulfill in their first 100 days in office because they inherited a dilapidated economy last week, with no money in the National Treasury.
"We have inherited a dilapidated economy. We have found empty coffers. There is barely any money in this country and we are starting from scratch. I have asked the people of Kenya to be patient with us because we have a plan but it cannot be immediate because we have found a bad situation in terms of the economy," Gachagua told NTV in an interview on Sunday.
"We know that we promised to bring the cost of food down, but we have not broken those promises. We are on it. It may not be as fast as we may have wanted, because we really did not know the real position at the National Treasury. When we were campaigning, we didn't know that the situation was so bad until we came to the government, we got the National Treasury Cabinet Secretary with his officials and provided us with the balance sheet to see how we look, we found the stores were empty."
The deputy president further pointed out the country would have experienced an economic shutdown had President Ruto not taken the bold step to withdraw the fuel subsidy, a move that saw gas prices soar.
"The situation is very bad. With the previous administration having gone on the way they were going with fuel subsidies, another six months, we would have had an economic shutdown. That is why the President took a very bold decision that the fuel subsidy using Sh20 billion every month was not sustainable," he added.
Arguing that it would be deceptive to continue subsidizing everything, Gachagua stated that the Kenya Kwanza administration is keen to find permanent solutions to the high cost of living.
"We are looking for a permanent and sustainable solution, it would be deceptive to continue subsidizing the fuel only for a short while and have an economic shutdown. You subsidize fertilizer to increase maize production to lower the cost of unga. That is pragmatic leadership but just saying that you want to subsidize unga, for how long can you do it? It is not sustainable and you are doing it at the expense of development," said Gachagua.
"I want to tell the people of Kenya that all is not lost. We have now a new President who knows what he is doing. We have a President who is willing to sit down and get good advice from economists and other professionals. Right now, there is no money at the Treasury, in another two-three months, Kenyans will start seeing things picking up, already we have 1.4 million bags of fertilizer ready for the short rains."