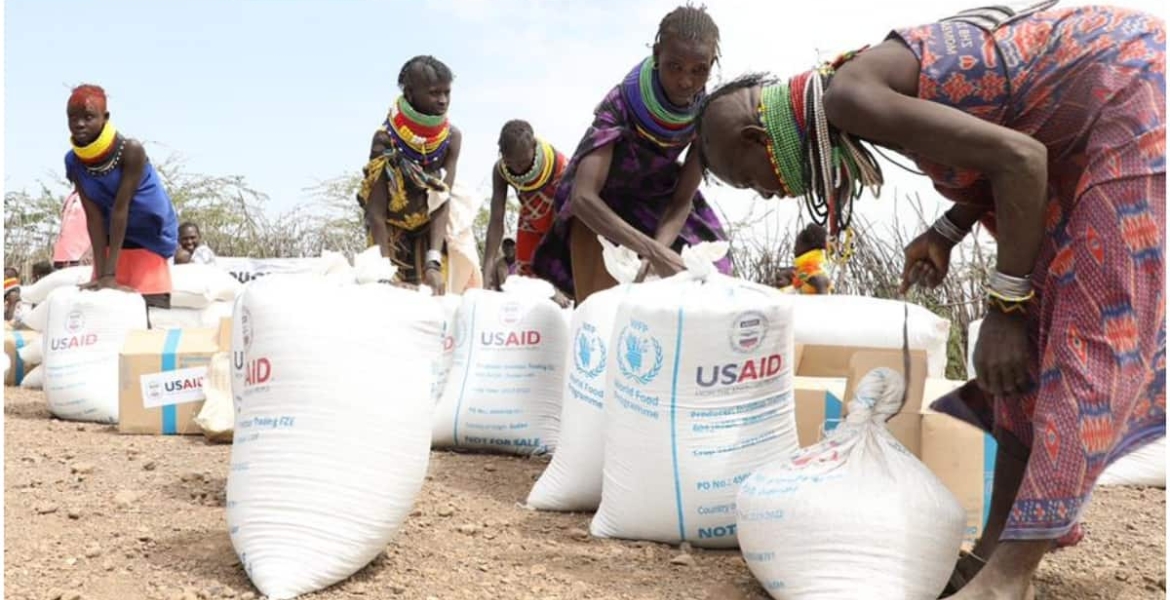 The United States government has donated Sh23.4 billion to aid the battle against the ongoing drought in Kenya.
The funds donated through the United States Agency for International Development (USAID) will be used by the World Food Programme (WFP) to offer food and nutrition assistance to thousands of Kenyans experiencing starvation in the wake of the region's worst drought in 40 years.
The contribution will also help thousands of refugees meet their food needs.
"We are extremely grateful for this record contribution from the US Government to support thousands of people affected by severe drought and those driven from their homes by conflict,'" said Lauren Landis, WFP's Country Director in Kenya.
"WFP is rapidly scaling up life-saving assistance to support more drought-affected families whose livelihoods have been devastated by four consecutive failed rainy seasons."
The funding will help WFP to provide food and cash assistance to 535,000 people facing emergency levels of hunger, treat malnutrition in 570,000 young children, pregnant women, and breastfeeding mothers, and increase food rations to 80 percent for over 500,000 refugees.
WFP says it will also continue providing resilience-building initiatives such as rehabilitating irrigation infrastructure and livelihood diversification programs such as beekeeping and the introduction of drought-tolerant crops for 370,000 people.
"There is still no end in sight to this drought crisis and we call on all donors to ensure predictable and sustainable funding through this year and well into 2023 to save lives and stop more people from falling into deeper levels of hunger," Landis added.
At least 3.5 million Kenyans are food insecure as a result of the ongoing drought, according to the 2022 Long Rains Assessment report. The report warned that the number might grow to 4.35 million by October if the drought continues.