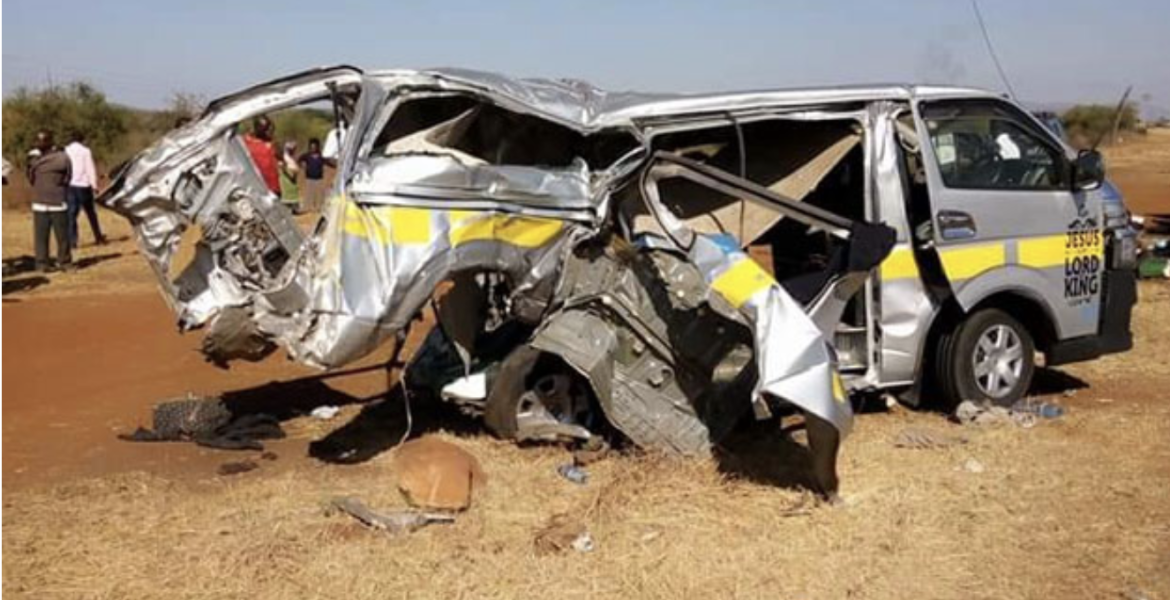 A total of 4,449 road users were killed in road accidents between January 1st and December 13th this year, according to the latest data from the National Transport and Safety Authority (NTSA).
NTSA said the death toll from road carnage rose by 161 people from 4,271 in 2021, marking a 3.77 percent increase. The fatalities include 403 drivers, 1,190 motorcycle riders, 1,595 pedestrians, and 1,204 passengers 
Some 9,315 people were seriously injured while 6,691 were slightly injured during the period under review, with the months of January and July recording the highest fatalities with 433 and 487 respectively. Between December 1st and 13th, NTSA recorded 184 road user deaths.
Addressing the media on Tuesday, Transport and Roads Cabinet Secretary Kipchumba Murkomen said road accidents killed more Kenyans in 2022 than COVID-19 infections did.
Murkomen said analysis of past accident reports shows a high number of road carnage results from avoidable human factors including driving under the influence of alcohol, speeding, dangerous overtaking, fatigue, and ignoring traffic lights and signs among others. 
"It is clear that all these reasons are outright human error. We are misusing the word accidents. The statistics show people are outrightly becoming reckless and causing deaths," he said.
The cabinet secretary urged Parliament to enact laws that will impose tough penalties for those found guilty of deliberately causing road accidents.
"Parliament should think of actual punishment that ensues to those who cause road accidents particularly when it is found that it is actually reckless actions of individuals," he added.
Murkomen said police and NTSA will enforce laws on speeding, overloading of goods and excess passengers, and contravening licensed Public Service Vehicle routes.