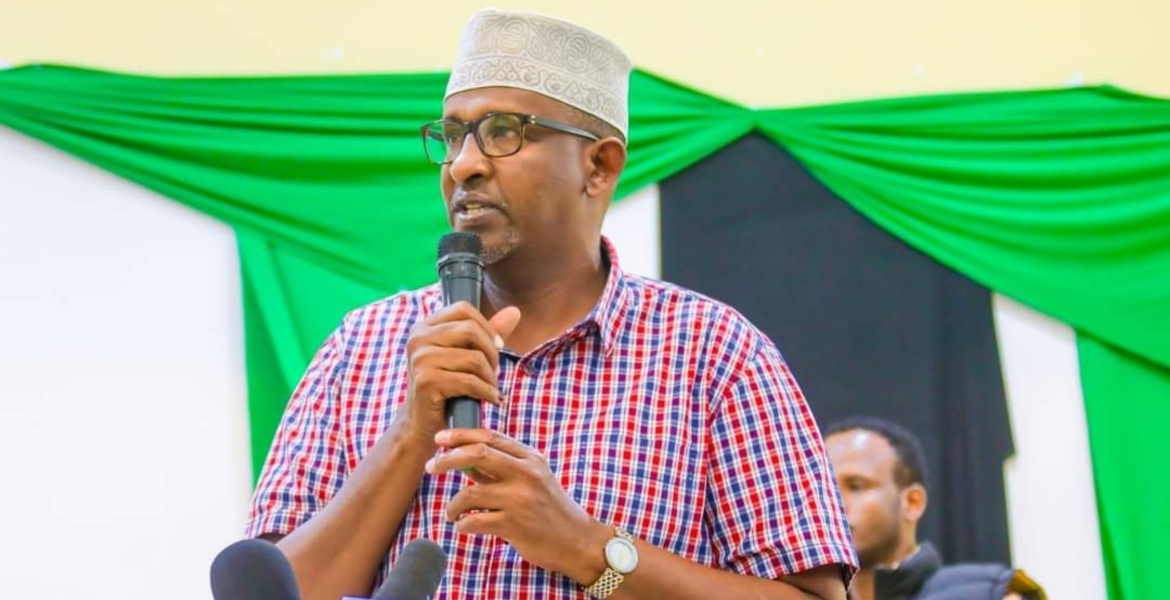 Defense Cabinet Secretary Aden Duale has told Kenyan Muslim women that they must wear a hijab or scarf in public.
Duale, who spoke during the launch of the International Quran Competition at Sir Ali Muslim Club in Parkroad, Nairobi on Tuesday, said it is mandatory for Muslim women to wear hijabs in public and those opposed to the practice should find another country to live in.
"The government will respect Muslim culture. We will make sure our girls wear hijabs. It is a must for any Muslim woman in Kenya to wear a hijab or scarf. If they do not want, then they should look for another country to go to," Duale said as quoted by Nation.
Duale, a former Member of Parliament for Garissa Township Constituency, argues that hijab is a highly valued dress code among Muslims.
The politician has been vocal about women and girls wearing hijabs or scarves. In 2019, he demanded that the Ministry of Education takes disciplinary action against school heads forcing Muslim girls to remove hijabs.
"I want to warn head teachers that they dare not stop our children from learning because of wearing a hijab. Anyone who does that will find it rough with us who come from the Muslin community," he said.
The former National Assembly Majority Leader said Muslim school girls faced discrimination over their religious dressing and asked the ministry to issue a directive to protect them.
Although a majority of Muslim women in Kenya wear the hijab, some, particularly in urban areas, put on a simple covering over their hair. For many of them, the hijab signifies both modesty and privacy.