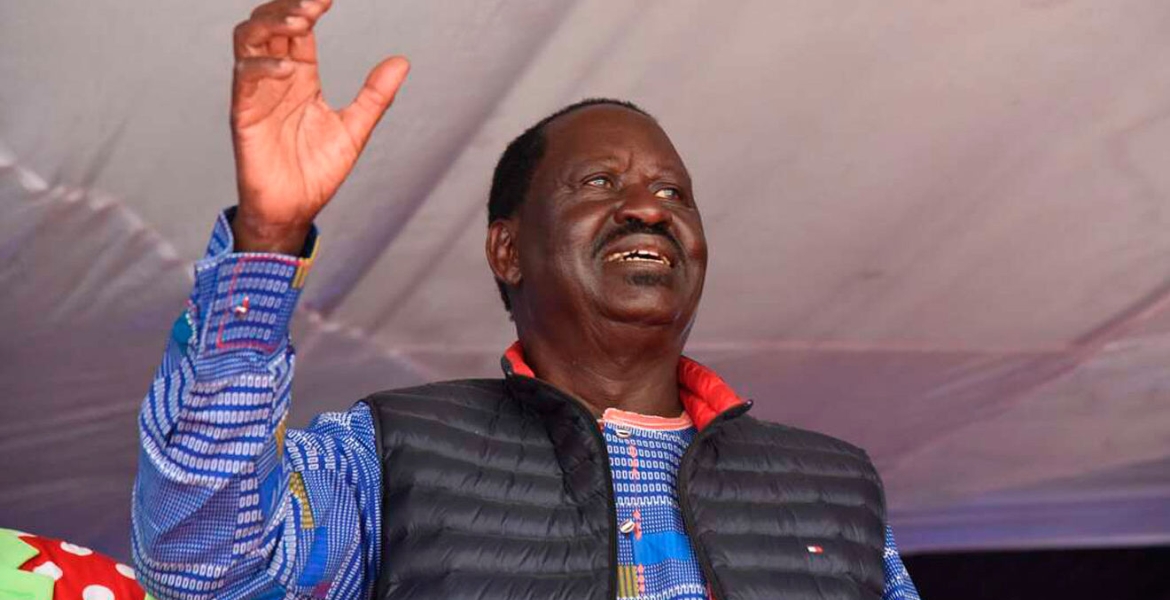 Azimio la Umoja One Kenya coalition leader Raila Odinga has threatened to sue President Ruto for defamation.
Odinga said the president has continued to tarnish his name by associating him with the 1982 attempted coup even though he was cleared of treason charges.
Speaking during a public rally in Nakuru on Thursday, Odinga said the court determined that there was no evidence that he participated in the attempt to topple former President Daniel arap Moi's government.
"I was discharged from treason charges after the courts found out that there was no evidence linking me to the 1982 attempted coup. Ruto has spoiled my name and I am going to sue him for defamation," said Odinga.
He further noted that after the case against him was thrown out, Moi's administration was forced to free him from Kamiti Maximum Security Prison where he was incarcerated for six months. 
"I stayed in Kamiti Maximum Security Prison for six months as the case dragged on in court. Eventually, the government lost the case against me because of lack of evidence," he said.
Odinga, who was accompanied by Azimio leaders, further stated that he is ready to pay the ultimate prize to liberate Kenyans. 
"You can assassinate Raila Odinga physically, but you can never assassinate his ideas and the course for which he stands for. And I have said that I am prepared to pay the ultimate prize that will liberate the people of Kenya," he said.
He dismissed claims by President Ruto and his allies that his call for mass action is meant to destroy businesses and throw the country into chaos.
"We have no business with anyone's business. Kikuyus voted for me. They are my people. Our business on Monday will be to get back stolen victory," Raila said.