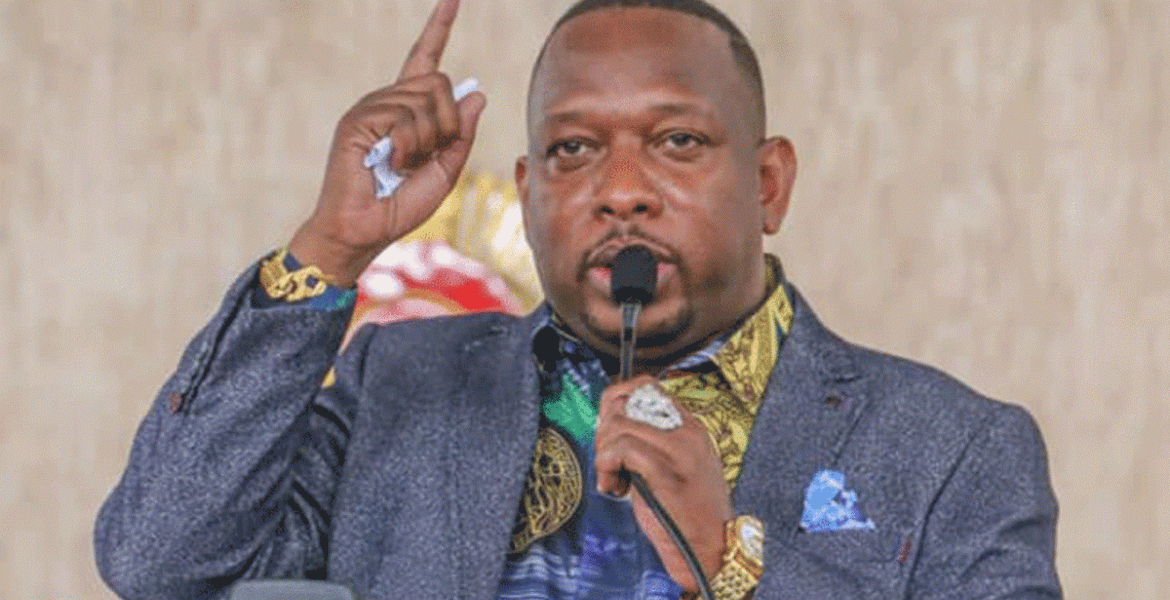 Former Nairobi Governor Mike Sonko has filed an application in court challenging opposition leader Raila Odinga's decision to declare Monday a public holiday.
On Friday, High Court judge Hedwig Ongudi noted that there is a laid out procedure for the declaration of public holidays in the country.
Saying the matter is of great public interest, the judge certified Sonko's application as urgent and ordered him to serve his application for interparties hearing on Tuesday.
 "I have perused the petition, notice of motion and certificate of urgency all dated 17th March, 2023...I have not found any gazette notice by the Cabinet Secretary in charge of Interior declaring 20th of March 2023 a public holiday as per the Constitution," read the court's directions.
Odinga on Tuesday declared March 20th a public holiday to allow Kenyans to participate in planned demonstrations to compel the government to lower the cost of living, among other demands.
"We do not want any kind of violence or bloodshed. It is going to be peaceful and I have also said that we do not want any handshake. We are only doing this because it is the only alternative that we have," he said at an Azimio public rally in Siaya.
"In the name of Azimio one Kenya Alliance, we declare that Monday, March 20th will be a public holiday."
Odinga made the declaration after a request by Narc Kenya party leader Martha Karua, who said the public holiday will allow working Kenyans to participate in mass action.
"The people must use their constitutional right to ensure that they allow the person who was chosen by the people to take over the leadership of the country. Let us join the rally to save this nation. This fight is for the people of Kenya," she said.
Under the Kenyan Constitution, only the Cabinet Secretary for the Ministry of Interior can declare a public holiday.