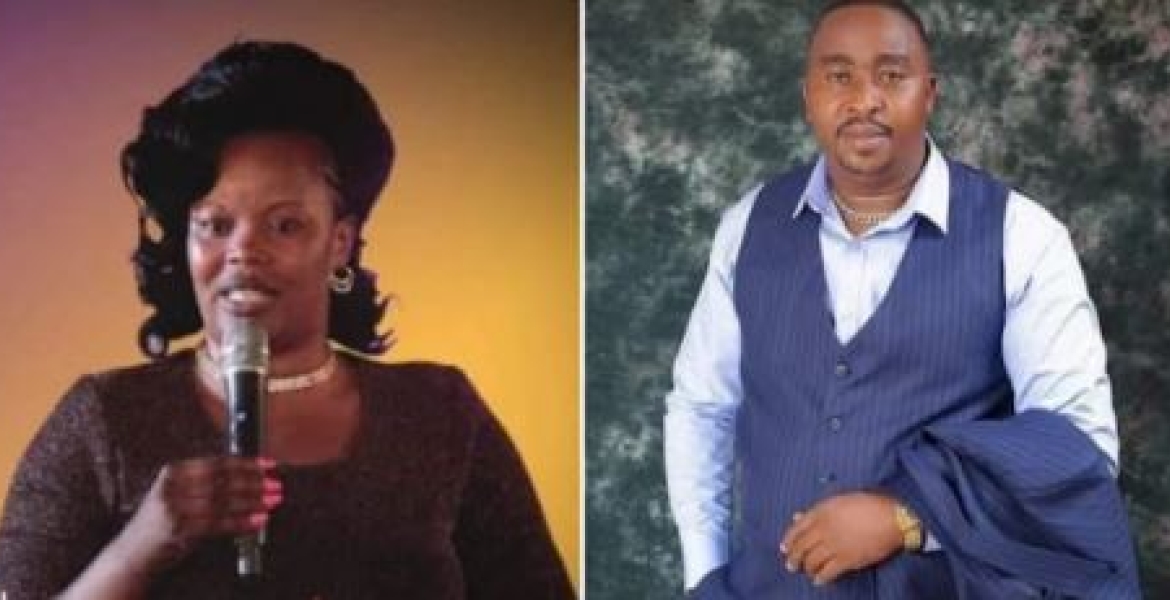 Detectives from the Directorate of Criminal Investigations (DCI) have launched a probe into the death of Pastor Elizabeth Githinji at the home of Kikuyu gospel singer Dishon Mirugi.
The preacher is said to have visited Mirugi, who is alleged to be her lover, at his home in Nairobi's Kahawa West estate on Saturday, according to a report filed at Kiamumbi police station by the musician.
Mirugi told police that the deceased had brought him a suit from Nakuru where she lives but when she arrived, she decided to clean up his house and clothes because they were dirty.
The singer says he then left the house to run some errands on Thika Road and left Githinji doing laundry.
While away, he tried to reach Pastor Githinji on her phone but she did not answer, prompting him to go back to the house.
Mirugi claims that when he arrived home, he found Githinji in his wardrobe, appearing to have hung herself with a bedsheet.
He untied the body and transferred it to his car before driving to Jacaranda Maternity Home but medics at the facility declined to pick up the body as she was already dead.
Mirugi then drove to Kiamumbi police station with the body, but officers told him to report the incident to Kahawa West police station, where officers also refused to pick up the body and instead advised him to report the incident to Kasarani police station.
Officers at Kasarani police station similarly declined to pick up the body, saying the singer should have reported the discovery immediately.
He was allowed to take the body to the Kenyatta University Mortuary on Saturday evening after visiting several police stations with the body in his car.
Mirugi went to Kasarani police station on Sunday to record a statement about the preacher's death, which is being probed by homicide detectives.