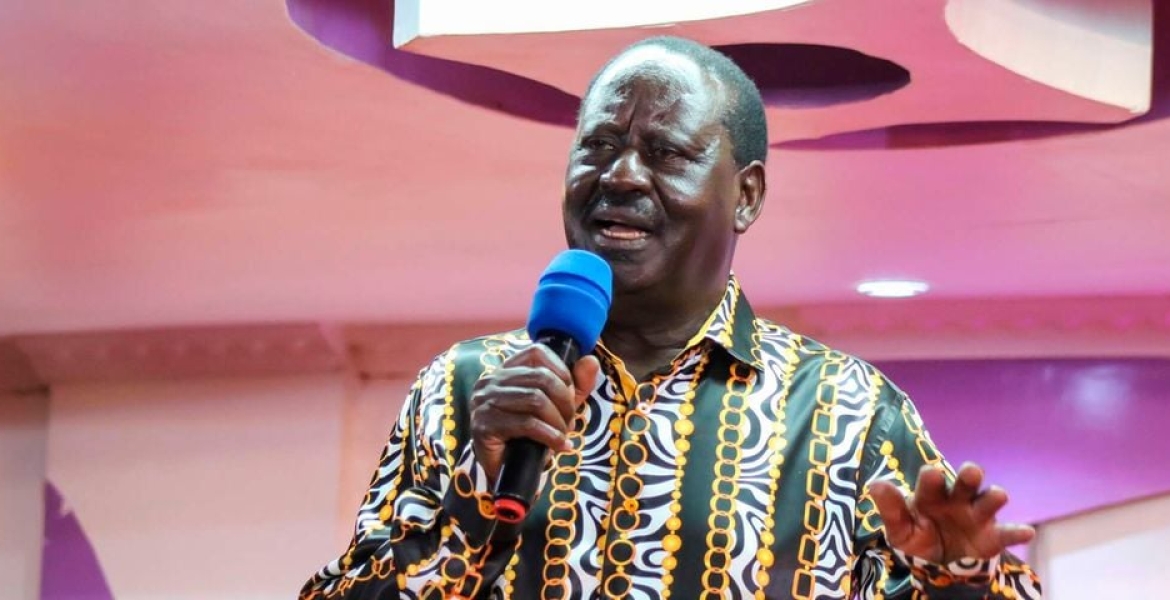 Opposition leader Raila Odinga claims there was an attempt on his life and that of Wiper leader Kalonzo Musyoka during their protests on Monday.
Addressing the press on Tuesday, Odinga said their cars were shot at by police officers as they made their way through Nairobi but the two were unharmed.
"There was an attempt on the lives of both Raila Odinga and Kalonzo Musyoka. Their cars were shot at but luckily, they were unharmed. We remain horrified and disgusted by the response of the police," he said.
He criticized the response of the police, terming it excessive and unnecessary, especially at a time when the country is going through major security challenges. 
"We were shocked that police could assemble so many personnel and so much equipment to combat peaceful protestors," said Raila.
"That brutality witnessed yesterday does not belong in this country. It's more disgusting because the citizens were acting within the provisions of the constitution and had given notice in the intention to march in Nairobi. Its impunity at its worst. We were determined to confront it as they saw yesterday," he added.
Odinga announced they have formed a team of security and legal experts to examine the conduct and orders given by police commanders to the officers deployed to the streets.
"We shall institute legal action against individual officers who give such orders that led to the mayhem," he added.
In a press release on Tuesday, Inspector General of Police Japhet Koome said police were forced to use force during Monday's demonstrations to prevent the protesters from accessing Nairobi and Kisumu central business districts.
Koome indicated that 25 people were arrested and seven officers injured in Nyanza while 24 officers were injured in Nairobi and 213 people were arrested.