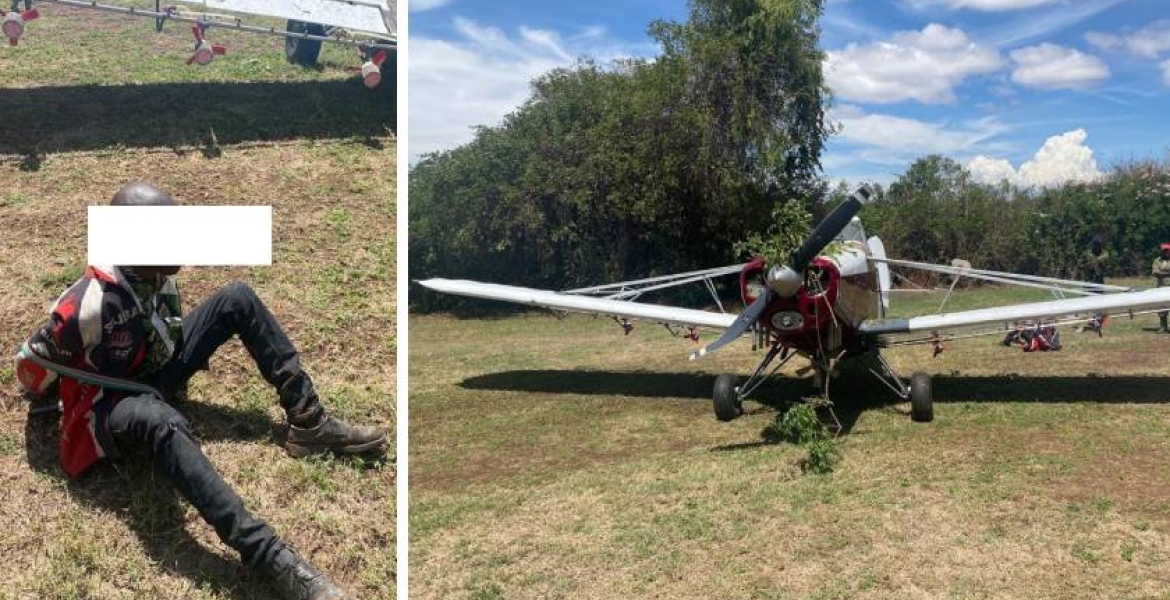 Police in Gilgil, Nakuru County are holding a 17-year-old boy after he allegedly attempted to steal a light aircraft from a ranch owned by a white farmer. 
The teenager, who does not have flying skills, is said to have sneaked into the expansive farm in Gilgil's Baolow area on Friday morning before getting into the spray aircraft parked at the yard, ignited its engine and taxed it but did not take off.
The plane is of registration number 5Y-AZA, and PA25 in make, according to a report filed at Gilgil police station under OB Number 28/24/3/2023.
"It was reported by one Peter White, the owner of a spray aircraft, and a resident of Baolow area within Ndume area of Gilgil area that, today 24/3/2023 at around 0930 hrs, a stranger male juvenile who confirmed his names as David Chege, walked into the compound of the said ranch and boarded into the cabin of the said aircraft parked at the yard and started its engine at the hanger and taxed it but did not take off," reads the report.
"He hit the edge of a life fence and aircraft engine went off and the impact made it on its wheels. The propeller and front curling damaged. The suspect escaped unhurt and is in police custody aiding investigations."
Police who visited the scene are yet to establish the teenager's motive.