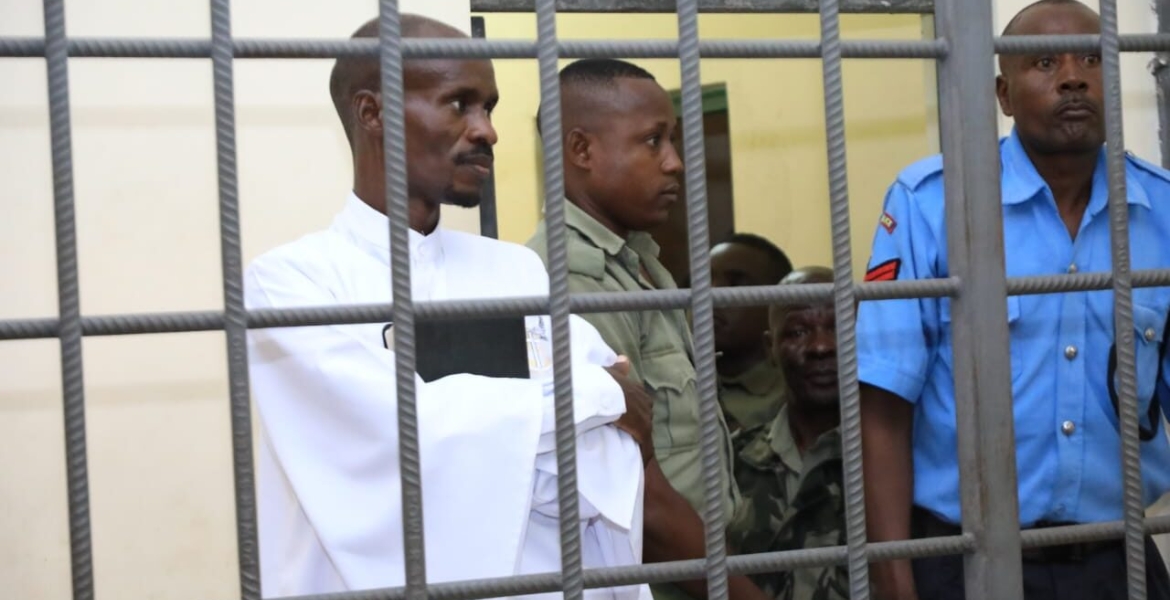 Pastor Ezekiel Odero
Kilifi-based preacher Pastor Ezekiel Odero has moved to court to denounce the government's threats of blocking his 16 bank accounts allegedly linked to fraud.
Pastor Ezekiel took to Mombasa High Court and called upon the government to allow his TV channel and church to resume normal operations. 
Police detained Pastor Ezekiel on April 27 on the grounds of working in close connection with Paul Mackenzie, the alleged mastermind in the Shakahola cult case.
"In the interim and pending the hearing and determination of this application, this honourable court be pleased to issue a conservatory order temporarily restraining the respondents from taking adverse action against Odero or New Life Prayer Center and Church including the freezing of the church accounts in Cooperative Bank and NCBA bank," justice Olga Sewe said in response to an affidavit presented by Odero. 
Justice Olga has instructed the preacher to show up in court on Monday for an inter-parties hearing.