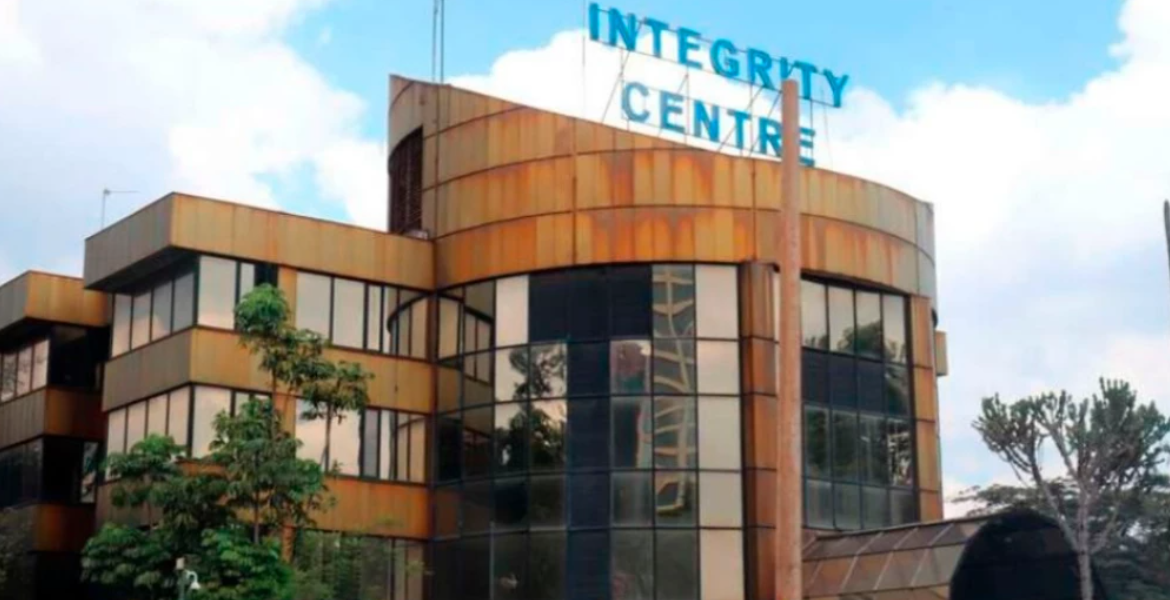 Integrity Centre in Nairobi
The Ethics and Anti-Corruption Commission (EACC) has summoned representatives of the Seventh Day Adventist (SDA) Church in Homa Bay to clarify how they obtained a 26-acre plot owned by the government.
The officials are accused of grabbing the government land situated in West Kasipul, Rachuonyo South and changing it into private property. According to EACC, the land belonged to Nyabola Girls Secondary School which was established as a public school back in 1968. However, it was transformed into a private school and renamed Nyabola SDA Secondary School.
The EACC manager in South Nyanza, Kipsang' Sambai, stated that documents from the land office disclosed the institution perches itself on public land. The EACC wants the church leaders to avail papers proving their ownership of the land. On Friday, a team of surveyors from Rachuonyo South conducted a boundary determination process on-site with assistance from representatives of the Land Registrar's office. 
"We have summoned officials from the church to demonstrate how they acquired the land and their interest in the property. We want to establish how private property sits on government land. We want to find out how they registered the property on public land," said Sambai.
The EACC proclaimed that the piece of land was once registered under the defunct South Nyanza Council and had been set aside for Nyabola Girls Secondary School.
The EACC has disputed the fraudulent acquisition of land by officials of the Seventh Day Adventists in the South Kenya Lake Field Area. According to the anti-corruption body, the officials used the land for their own purposes, including constructing a church, a boarding school, and residential homes. 
This is part of the anti-corruption agency's effort to reclaim public land taken unlawfully by individuals and organizations.