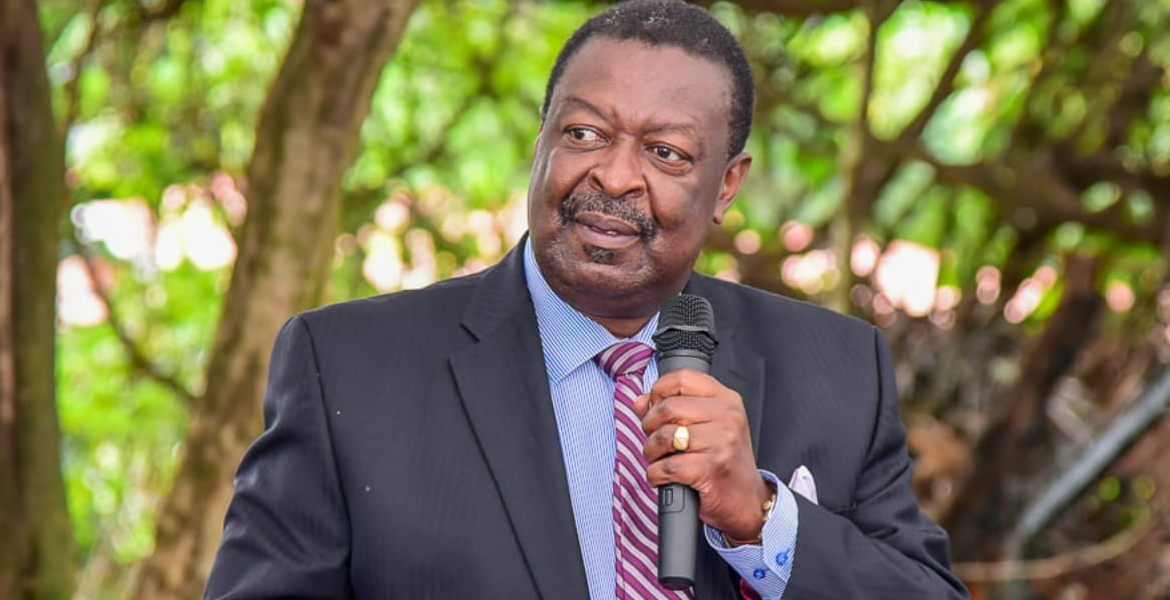 Prime Cabinet Secretary Musalia Mudavadi
Prime Cabinet Secretary Musalia Mudavadi has departed for Abuja to represent President William Ruto at the inauguration of Nigeria's incoming President Bola Ahmed Tinubu on Monday. 
This occasion will see Tinubu take the presidential oath of office and assume leadership of Nigeria for a four-year stretch, representing the 7th successive transition of power and making him the 16th President of the West African nation. Kenya and Nigeria have close relations in many sectors including agriculture, technology, renewable energy, and the services industry.
"On behalf of the people of Kenya, President William Ruto congratulates Nigeria and its new President and wishes them the very best," a statement from the Office of the Prime Cabinet Secretary said. 
The Kenyan government has promised to work in close cooperation with the new leadership for an effective and harmonious period of governance. The former governor of Lagos was announced as the victor of the February 25th presidential election by the Independent National Electoral Commission (INEC), ahead of Atiku Abubakar and Peter Obi. 
Opposition groups have raised objections over the electoral process and outcome, citing problems such as vote manipulation and a lack of transparency in how INEC conducted itself. A hearing into these grievances began on May 8th and is scheduled to conclude on June 23rd.
Over one-third of Nigeria's inhabitants are currently jobless, and citizens anticipate Tinubu, 71, to create employment opportunities, restore the economy, and enhance security. Tinubu has also promised to stimulate agriculture and tackle unreliable power grids as well as reduce fuel subsidies.