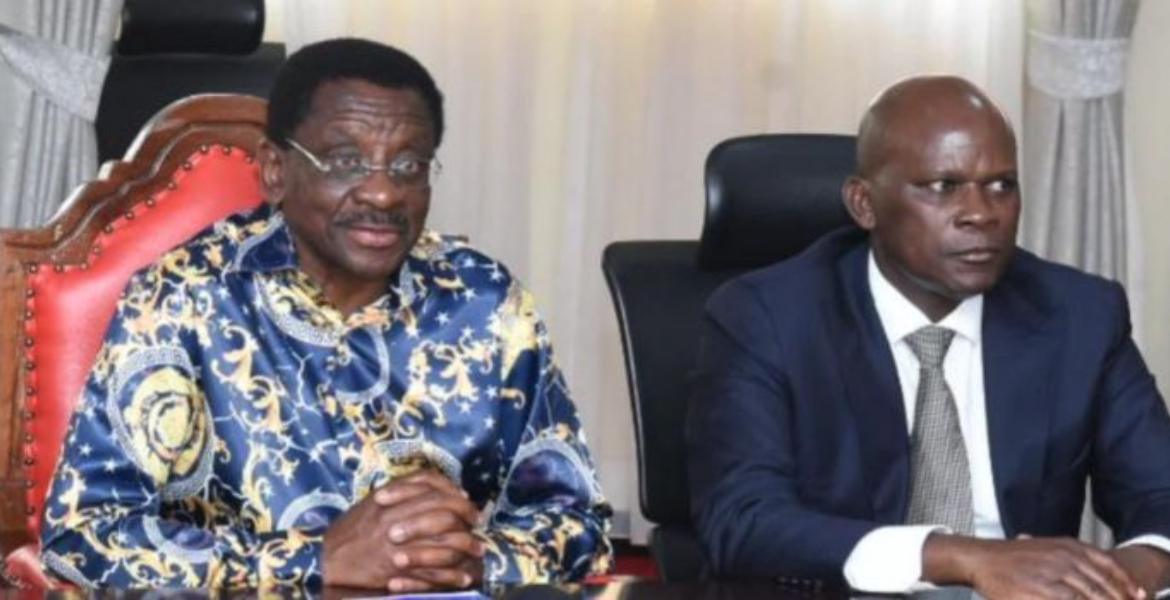 Siaya Governor James Orengo and his Deputy William Oduol
The Orange Democratic Movement (ODM) party on Sunday, May 28, expelled Siaya Deputy Governor William Oduol from the outfit.
ODM Siaya coordinating committee composed of representatives from all sub-counties within Siaya communicated this decision. The statement released by the party revealed that the basis for Governor James Orengo's deputy expulsion was his association with Kenya Kwanza. The party stated that all leaders elected under the party should observe the party constitution. 
"Siaya government is an ODM government and therefore all elected and appointed officials are expected to operate within strict confines of the party Constitution. A few officials are prosecuting unsubstantiated claims in the media instead of exploring available mechanisms within the party," a statement from the party read in part.
The committee also communicated changes made to the Gem and Bondo party hierarchy, affirming that the party will not acknowledge the ousted leaders as part of ODM anymore. The ODM party reshuffled the Gem and Bondo leadership due to Kenya Kwanza's infiltration. They expressed worry that Kenya Kwanza was using food tokens to attract ODM leaders to the coalition. 
"This meeting has therefore unanimously resolved that the Siaya Deputy Governor be compelled to resign as the DG Since he no longer subscribes to the ideals and aspirations of the party. The meeting resolved he is expelled and he is hereby expelled from the ODM party membership," the committee stated
Oduol was ousted two days after making allegations of financial misdeeds by Governor James Orengo and other county assembly members. At a press gathering, the embattled Deputy Governor claimed that the county made withdrawals of up to Sh 6 million a day.